WWf(a)C Welcomes Crystal Wilkinson
Women Writing for (a) Change Annual Author Series is pleased to welcome Crystal Wilkinson for two very special events.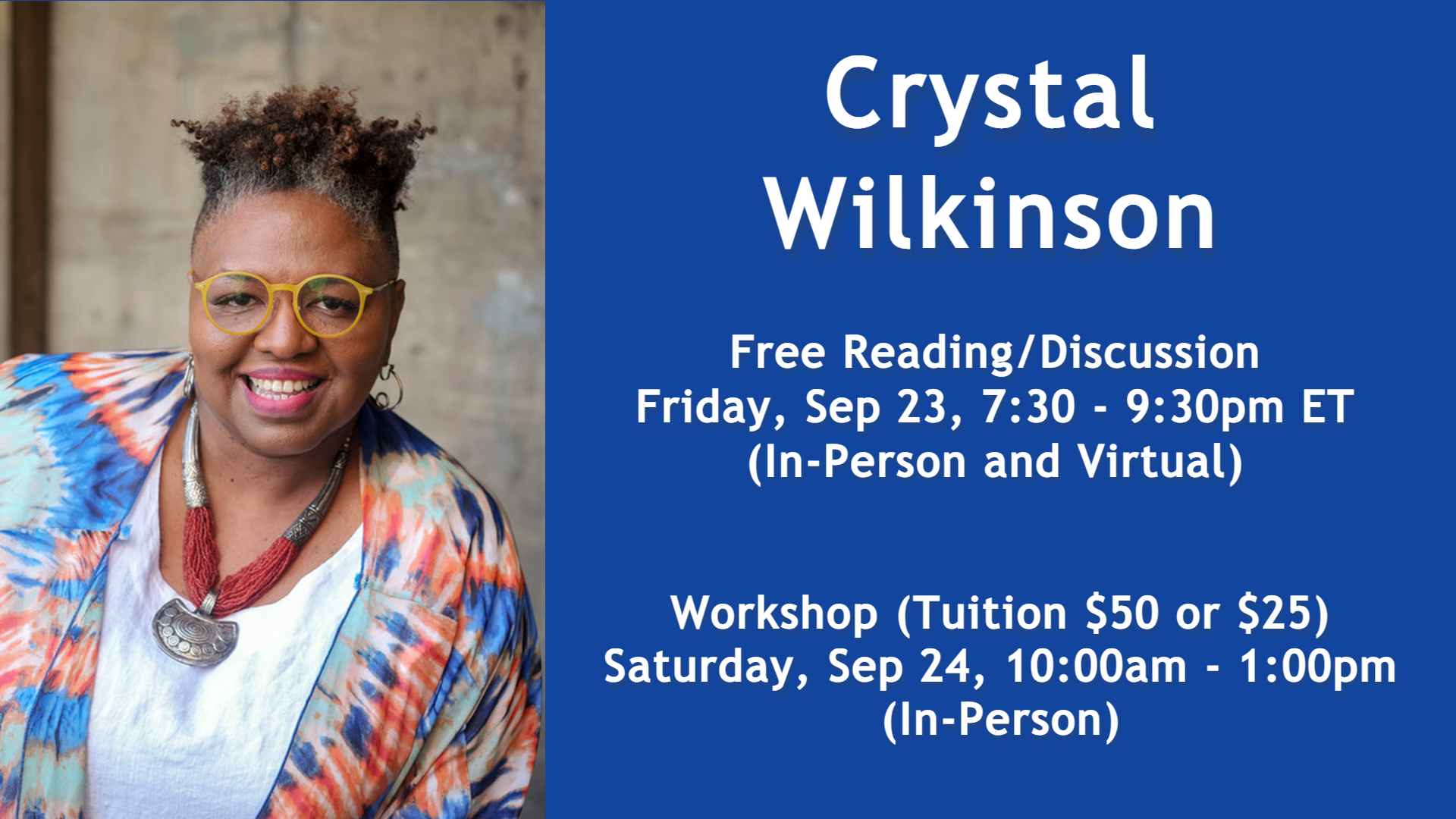 An Evening with Author Crystal Wilkinson
Friday evening, Sep 23, 7:30-9:30pm ET -- Free
(In-Person and Virtual)
Kentucky's Poet Laureate will read from and discuss Perfect Black, a memoir in verse, in which she explores rural black girlhood, religion, sexual abuse, and growing up in Southern Appalachia. A Q & A session will conclude the reading, followed by a book signing. Open to All Genders 16+.
In-Person Attendees: Masks are required and will be available at the event.
Virtual Attendees: Zoom link will be sent on the day of the event, via email.
Please register for only one option of attendance (either In-Person OR Virtual), as our seating is limited for the In-Person event. Thank you for your understanding!

Mining Memories: A Multiple Genre Workshop on Ancestry Saturday afternoon, Sep 24, 10am-1pm -- (In-Person)
This is a workshop for all skill levels and writers of poetry, fiction or nonfiction. We will generate new material by mining the memories of our lives. Everyone has within them automatic stories, experiences that haunt them and won't let go. What do we tell? What do we keep to ourselves? We will write toward a balance of the sacred and the memorable. Each participant will leave the workshop with the impression of a new essay, poem, or short story--one that is deeply felt--ready to be crafted. Crystal Wilkinson leads this workshop, hosted by Lisa Rocklin.

Two Tuition Levels: $50 and $25. Open to All Genders 16+.
Masks are required and will be available at the workshop.


THIS WORKSHOP IS NOW FULL.
These programs are made possible by a grant from The Harris Family Fund.

Photo Credit: Anastasia Pottinger of Rogue Studios