Women Writing for (a) Change presents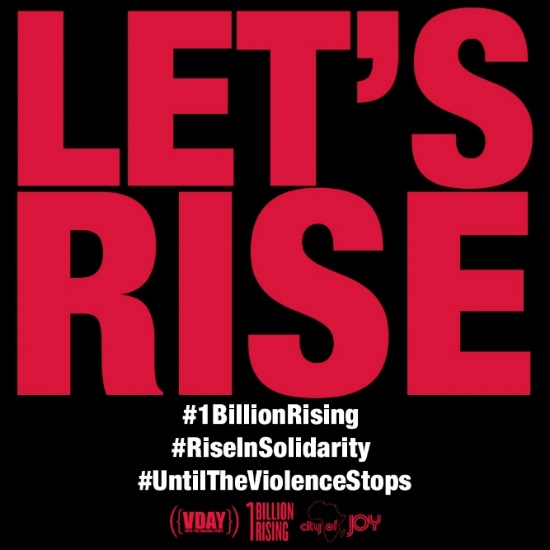 Friday, February 8th, 7:00 pm
Saturday, February 9th, 7:00 pm
Admission: $20 Purchase Online or use the Mail In Ticket Form
Doors open at 6:30 pm and seating is general admission

Open to all genders, 18+

Join us as we present our 7th annual V-DAY/One Billion Rising event and stand up against gender-based violence.
Show your support for members of the WWf(a)C and Greater Cincinnati community as they share poems, stories, rants and memories. These readings will both celebrate our sexuality and enjoin us to fight harrassment, abuse, and violence.
This year's V-DAY/OBR event will once again be presented in two evenings with two different series of readers and content. We hope that you'll join us for one or both of these remarkable performances of real-life stories from our own neighbors, friends and family.
By supporting WWf(a)C V-DAY 2019, you bring awareness, energy, and support to the fight against gender-based violence around the world and in our own neighborhoods. Proceeds from this event will directly benefit programs, including writing circles, to help victims of domestic abuse in the Greater Cincinnati area.
For more information about the V-DAY Organization or One Billion Rising please visit vday.org and onebillionrising.org.
---
This year, specifically in association with our V-Day event, we're initiating a drive to collect feminine hygiene products for direct donation to shelters for survivors of domestic violence. These supplies are always in demand and will be greatly appreciated! A collection vessel will be available at WWf(a)C.
In addition, we are always delighted to accept donations of unused writing journals. If you have an extra journal, please consider donating for our outreach writing circles that support women and girls of all ages and circumstances in the development of strong voices and positive self esteem.


If you purchase more than one ticket, please let your guests know that their ticket registration will be under your name.
Doors will open at 6:30 pm and seating is general admission. As this event typically sells out, we suggest purchasing tickets in advance and arriving early. Parking can be found in several surface lots near our building in addition to on-street parking.