Summer Camp 2023 Grades 7-9 - IN-PERSON WITH MASKS REQUIRED
Facilitator:

Jaye Elizabeth Elijah
Date:

07-10-2023 to 07-14-2023

Time:

10:00 am ET to 4:00 pm ET

Tuition:

$325.00

Open to:

Young Women & TGNC Youth Grades 7-9
I contain multitudes." ~Walt Whitman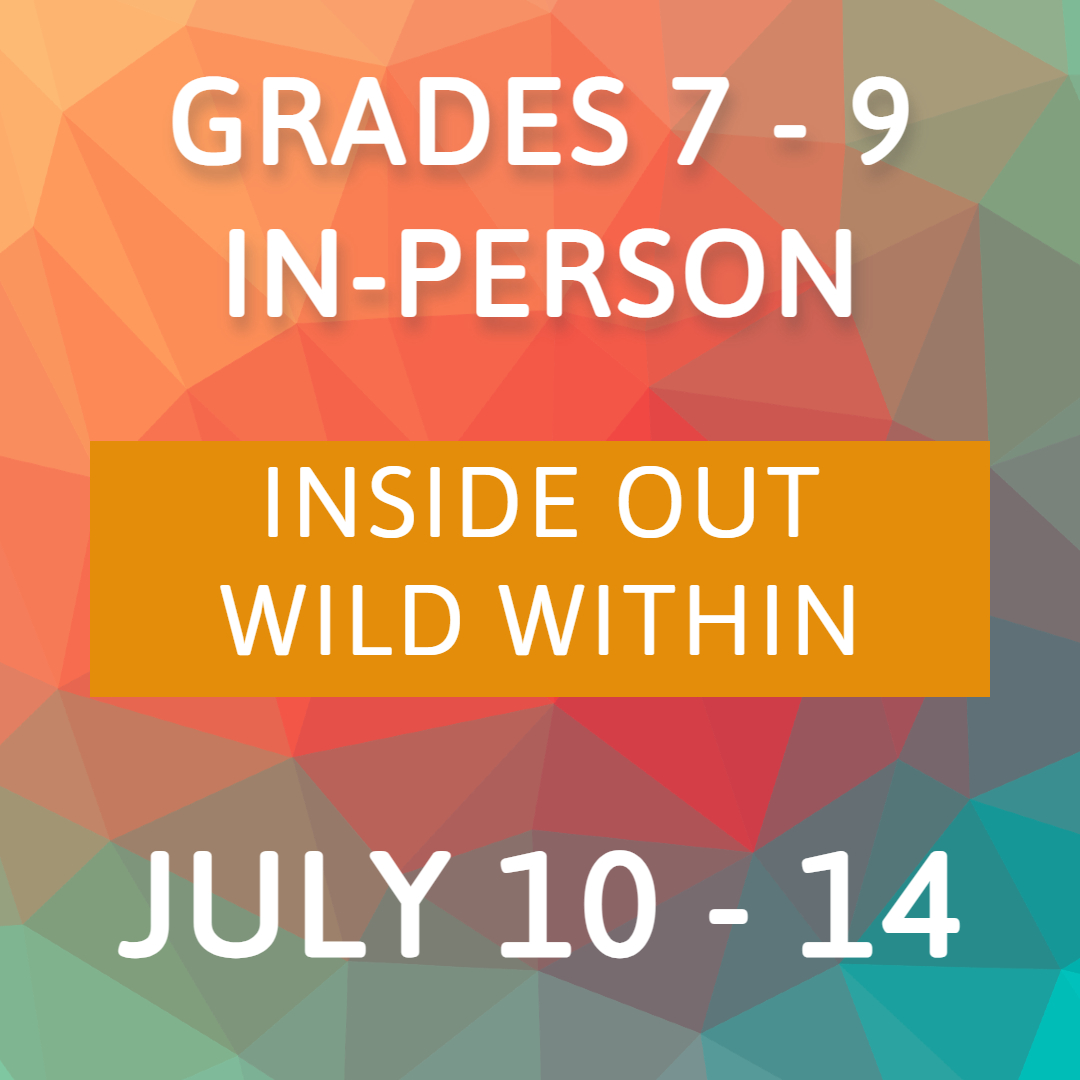 This camp seeks to celebrate our individual, inner power while recognizing the beauty of interdependence and meaningful relationships. We are all parts of a whole, which includes the more-than-human, natural world that surrounds us. This camp seeks to connect with nature and its many kinds of ecosystems as a way of expressing our wild and multiple selves, and of connecting with others, with whom we have so much in common!
All summer camps use the art of writing and other modes of artistic expression to enhance self-esteem and build skills in creative self-expression. Programs are designed to help strengthen young people's authentic voices, develop their ability to speak out through writing and direct interaction, and deepen their belief in their own creative intelligence.
TO SUPPORT IMMUNOCOMPROMISED PARTICIPANTS,

MASKS ARE REQUIRED

FOR THIS CAMP.
SUMMER CAMP 2023 PAYMENT & REFUND POLICY:
Full payment is due at time of registration (or within seven days of registration if paying by check). If requesting tuition support, a deposit of $75 will be requested at the time of application.
Tuition is nonrefundable but can be credited towards a future class (minus an administration fee of $75) if the student withdraws no later than 21 days prior to the beginning of class. All credits must be used within one (1) year of receipt. In the event a class is cancelled or rescheduled due to lack of enrollment, students will be notified as soon as possible and will be given the option to receive credit for a future class or a full refund.
(Image by Manuchi via Pixabay)
Location & Special Instructions
Women Writing for (a) Change
6906 Plainfield Road
Cincinnati, OH 45236
Scholarships
Scholarships in varying amounts are available for our programs depending on need and availability of funds. If you would like to apply for a scholarship for camp, click here to download our PDF application. Call 513-272-1171 if you have further questions.
Please include your contact information and the camp you are interested in taking. Thank you!