Summer Camp 2023 Grades 7-9 - IN-PERSON
Facilitator:

Liv Linn
Date:

06-12-2023 to 06-16-2023

Time:

10:00 am ET to 4:00 pm ET

Tuition:

$325.00

Open to:

Young Women & TGNC Youth Grades 7-9
But name myself I will, with sharp letters, / with tools weighty enough for this planet / constructed of salvaged things. Truth is, / It never mattered what they gave us. / Only what we made out of it. ~Sonya Renee Taylor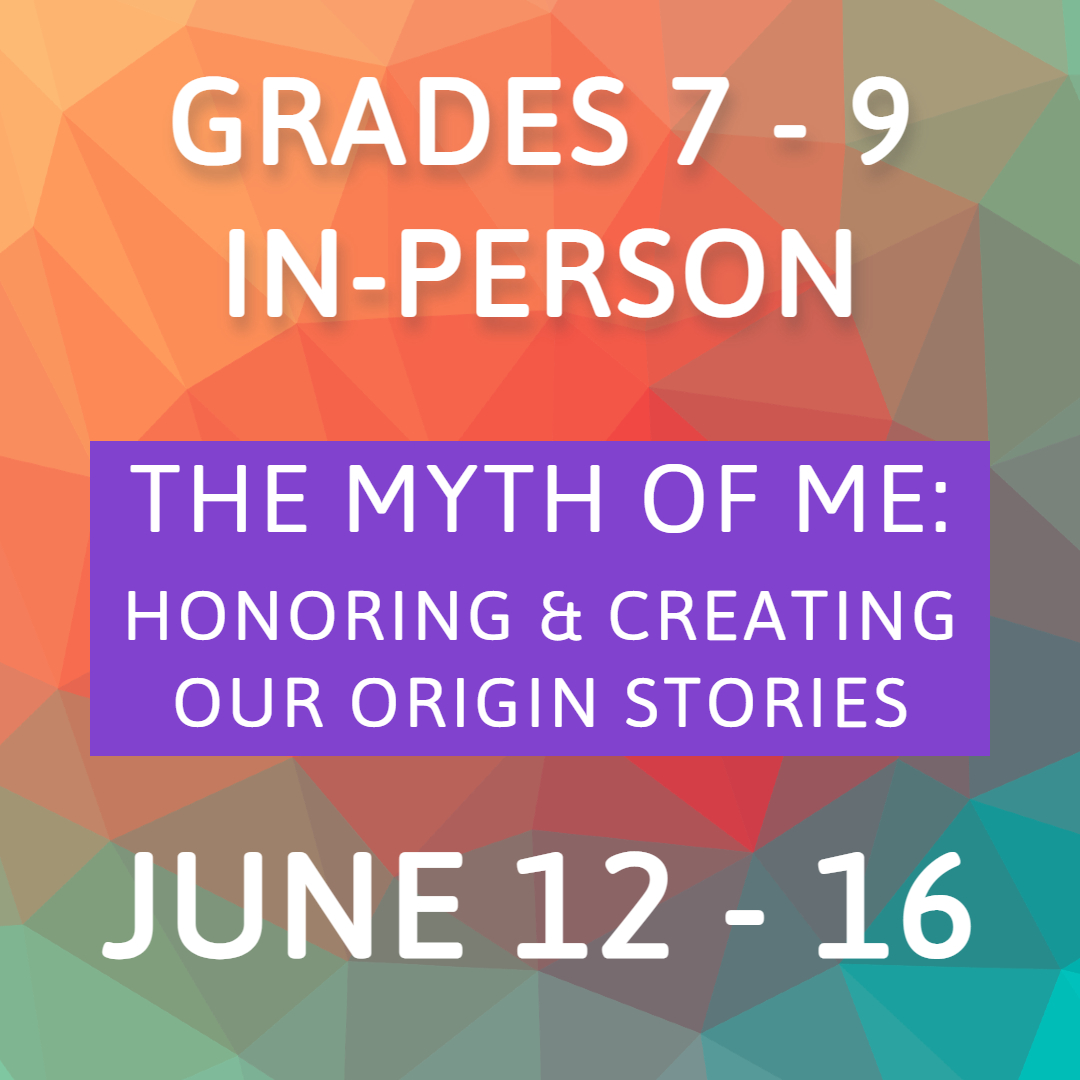 Writer and botanist Robin Wall Kimmerer says, "Creation stories...tell us who we are." We learn many different creation stories from our religions, cultures, countries, and families, but we also make our own. Writing a poem, developing a character, making art, cooking a meal, community organizing, building a friendship, and growing up are all acts of creation. In this camp, we'll borrow from creation myths, visionary fiction, and our own family histories to explore how the stories we inherit shape us, and how the ones we write ourselves can make a different world possible.
All summer camps use the art of writing and other modes of artistic expression to enhance self-esteem and build skills in creative self-expression. Programs are designed to help strengthen young people's authentic voices, develop their ability to speak out through writing and direct interaction, and deepen their belief in their own creative intelligence.
Masks encouraged at this In-Person camp.
SUMMER CAMP 2023 PAYMENT & REFUND POLICY:
Full payment is due at time of registration (or within seven days of registration if paying by check). If requesting tuition support, a deposit of $75 will be requested at the time of application.
Tuition is nonrefundable but can be credited towards a future class (minus an administration fee of $75) if the student withdraws no later than 21 days prior to the beginning of class. All credits must be used within one (1) year of receipt. In the event a class is cancelled or rescheduled due to lack of enrollment, students will be notified as soon as possible and will be given the option to receive credit for a future class or a full refund.
(Image by Manuchi via Pixabay)
Location & Special Instructions
Women Writing for (a) Change
6906 Plainfield Road
Cincinnati, OH 45236
Scholarships
Scholarships in varying amounts are available for our programs depending on need and availability of funds. If you would like to apply for a scholarship for camp, click here to download our PDF application. Call 513-272-1171 if you have further questions.
Please include your contact information and the camp you are interested in taking. Thank you!