What's Normal Now? Making Meaning of Our Grief - VIRTUAL
Facilitator:

Pam Temple & Lisa Prantl
Date:

03-31-2022 to 05-12-2022

Time:

6:30 pm ET to 9:00 pm ET

Tuition:

$145.00

Open to:

All Genders 18+
What is happening in me I do not know, nor what bliss it is I'm longing for; my heart is taken in a dream, my longing is a song. ~Rainer Maria Rilke
Last spring, during the acute anguish of the pandemic, we described our collective discomfort and dismay as grief. Along with the loss of loved ones, we were mourning the loss of normalcy. As we consider how to navigate a "new normal," the acute state of anguish has given way to a chronic condition of languish. We long for a strong sense of meaning and purpose, and that can be hard to find among the layers of grief.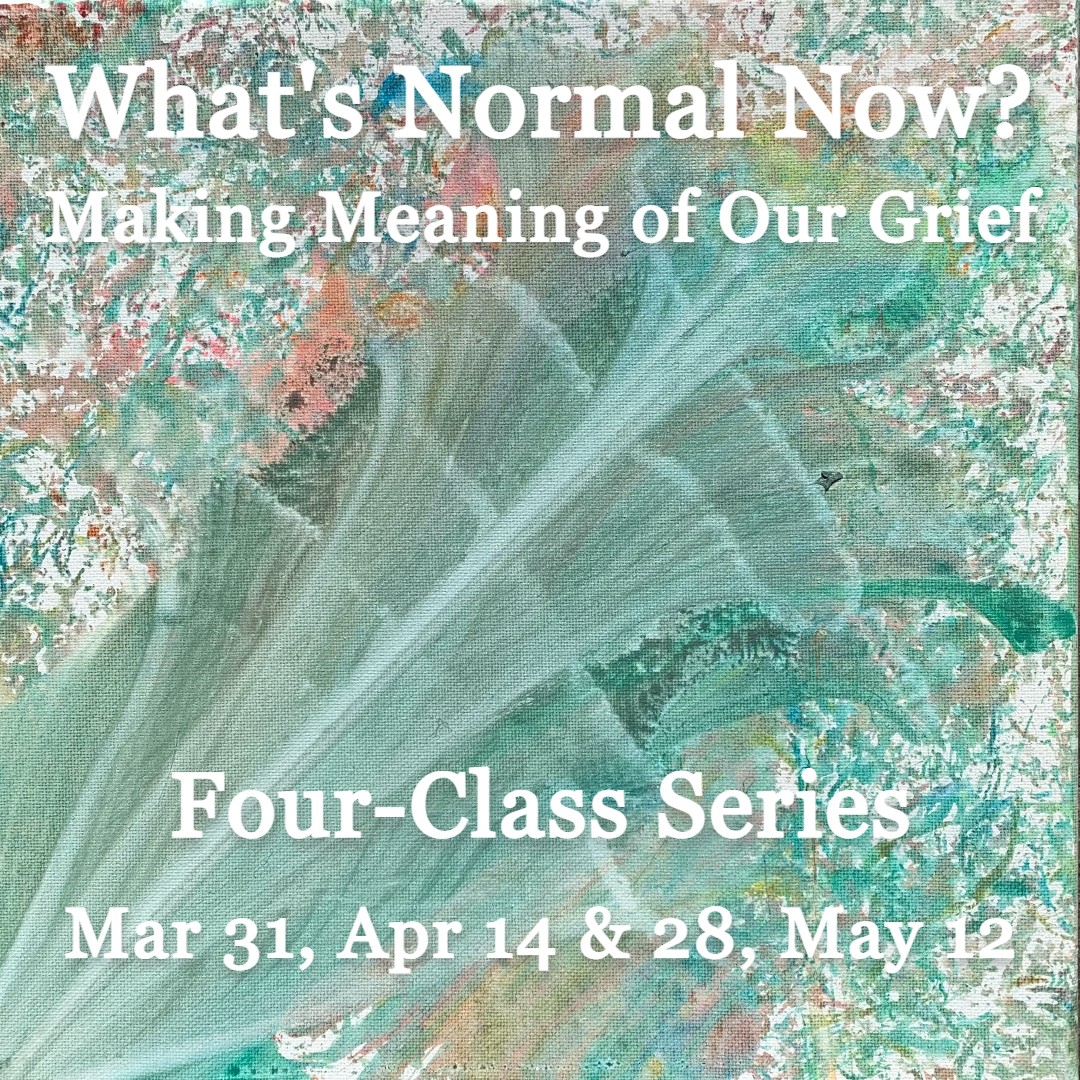 In this four-part series, we will use writing prompts, poems and readings to encourage you to explore the varied aspects of grief, to start moving forward with grief, and to uncover new growth and meaning. You may share your writing, if you like, in this safe, respectful, virtual space with a community of people who listen, support, encourage, and inspire. How might you write yourself into what's normal now, and move forward toward deeper meaning?
Four Alternate Thursdays: March 31, April 14 & 28, and May 12 - 6:30-9pm ET
**Please note that this class will be held via Zoom online conferencing. Your facilitator will provide specific details regarding this online community prior to the start of class.**
In this space, you will find the freedom to be exactly who you are, where you are, without argument or cheerleading.
Lisa Prantl and Pam Temple are both graduates of WWf(a)C Conscious Feminine Leadership Academy. In addition, Lisa is a Death Midwife and Pam is a Healing Music Artist and Certified SoulCollage® facilitator.
(Image by Trista Doucette)
Location & Special Instructions
Women Writing for (a) Change
via Zoom online conferencing
Scholarships
Scholarships in varying amounts are available for our programs depending on need and availability of funds. If you would like to apply for a scholarship for one of our classes, click here to download our PDF application. Call 513-272-1171 if you have further questions.
Please include your contact information and the class you are interested in taking. Thank you!