Visioning For Your Best Life - Vision Book Workshop - IN-PERSON
Facilitator:

Carol Walkner
Date:

07-9-2022

Time:

10:00 am ET to 1:30 pm ET

Tuition:

$45.00

Open to:

All Genders 16+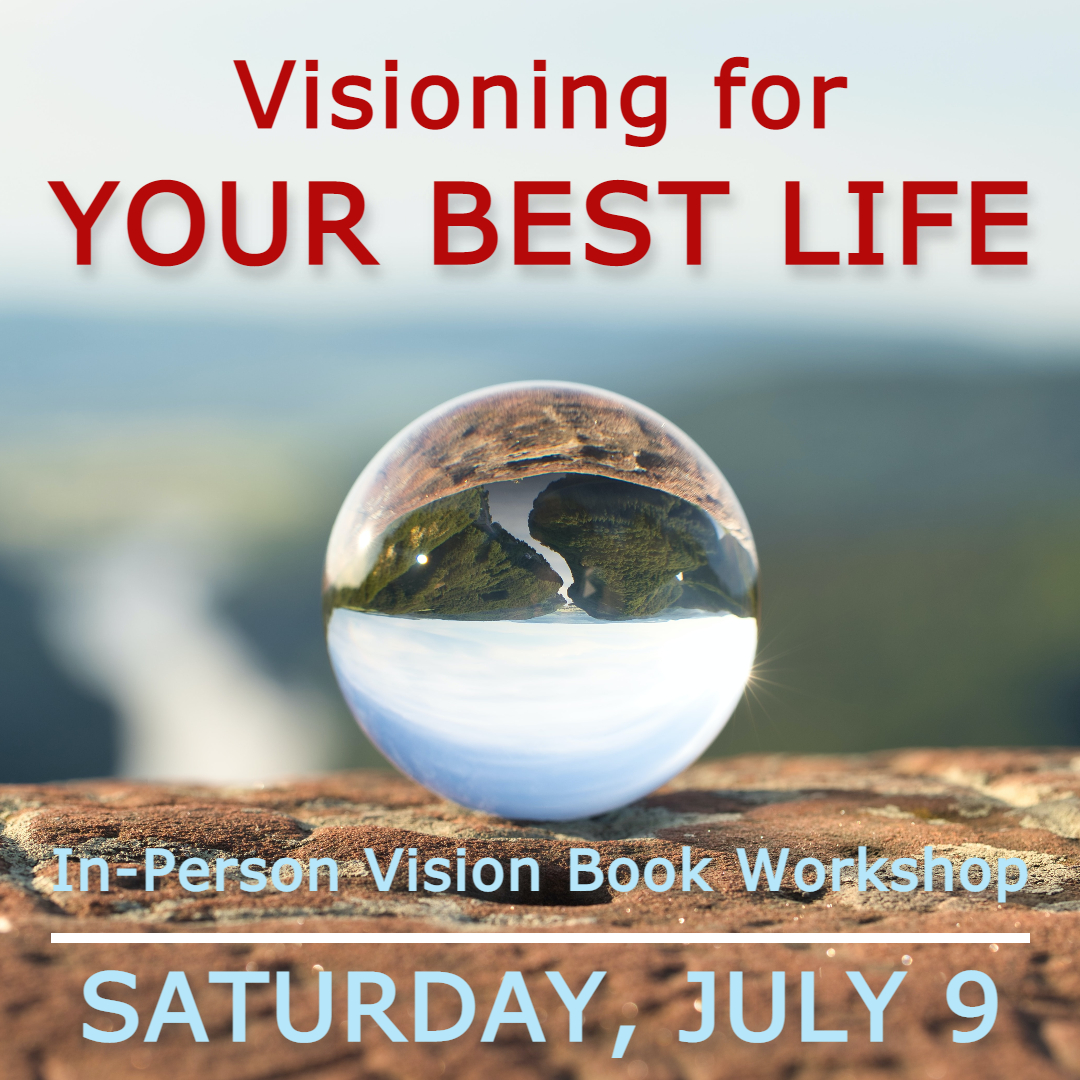 Gain clarity, focus on your truest desires, and manifest the life and business successes you want and deserve. Turn your goals and intentions into reality with this powerful vision collage/dream book process. Using Women Writing for (a) Change circle practices, reflect on who you are, what you value in life, how you want to feel, and put it all together to create a working vision for a life that has less stress and more of YOU in it.
We Supply: Composition Notebooks, Glue, Scissors, Magazines, and FUN to create YOUR Dream Book.
Please Bring: a Photo of You, Your Preferred Magazines, Images, & Any Other Journal or Notebook for Crafting.
COVID-19 PROTOCOL: Proof of vaccination is required* in order to attend this class. You may email a photo of your vaccination card to vaccines@womenwriting.org. Your vaccination status will be kept confidential and on file with the office. In addition, masks are optional.
*If you have provided your proof of vaccination in order to attend a previous class or event with Women Writing for (a) Change, you do not need to do so again.
Carol Walkner is a published poet and author with a BA in Journalism and an MA in Expressive Arts Therapy. She has facilitated various types of workshops for over 35 years, focusing on the themes of transition and transformation. Carol is a 2006 graduate of the Feminist Leadership Academy.
(Image by Marc Schulte via Unsplash)
Location & Special Instructions
Women Writing for (a) Change
6906 Plainfield Road
Cincinnati, OH 45236
Scholarships
Scholarships in varying amounts are available for our programs depending on need and availability of funds. If you would like to apply for a scholarship for one of our classes, click here to download our PDF application. Call 513-272-1171 if you have further questions.
Please include your contact information and the class you are interested in taking. Thank you!