The Self-Care Check-Up: What You Need to Know + How to Make Time - VIRTUAL
Facilitator:

Lisa Rocklin with Guest Artist Ayanna Jordan
Date:

08-21-2021

Time:

12:00 pm ET to 2:00 pm ET

Tuition:

$35.00

Open to:

Women 18+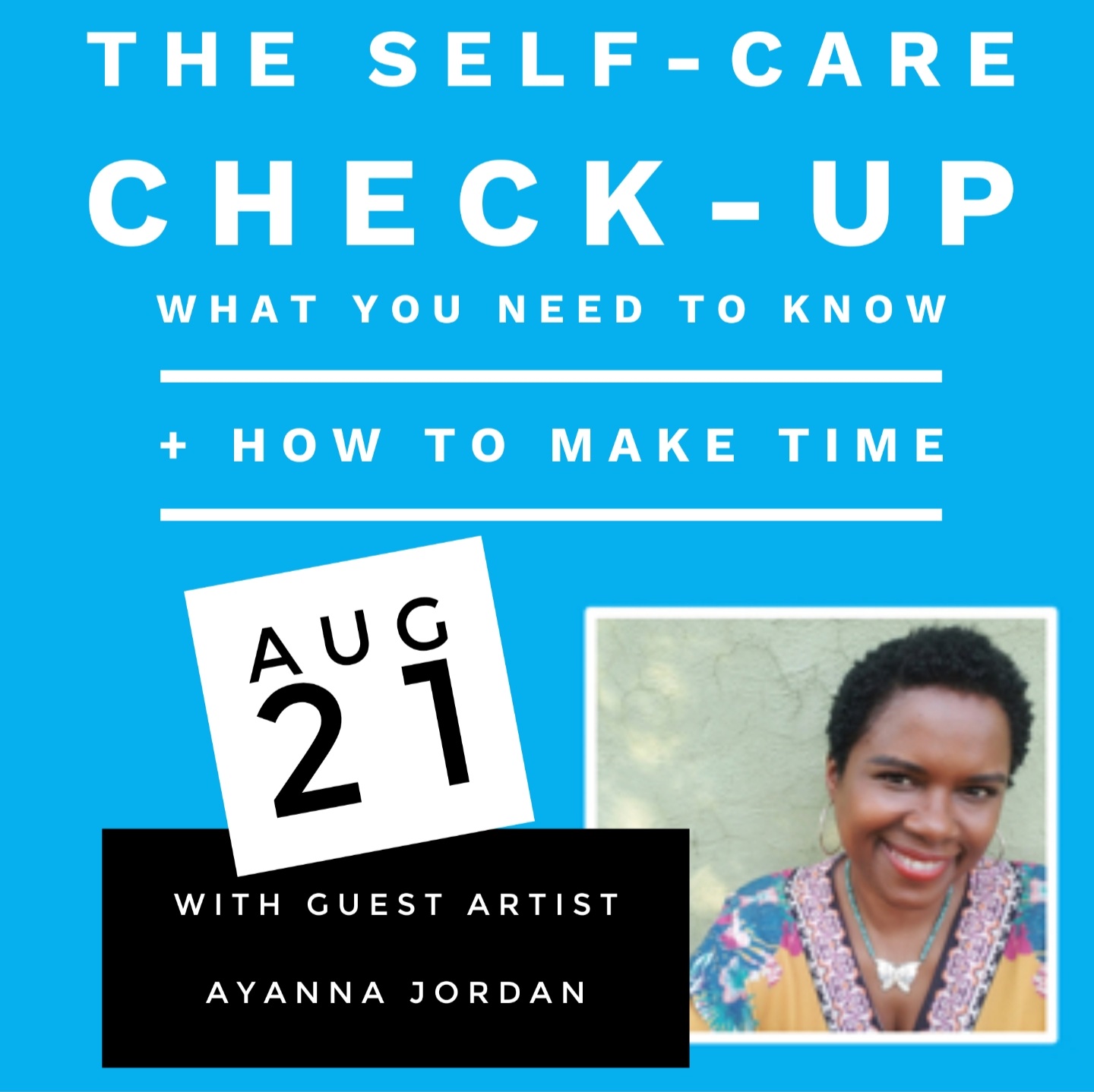 The Self-Care Check-Up is an open, honest dialogue about self-care and what it means. You will develop deeper clarity and understanding by (1) identifying areas in your life that need more attention and why (2) creating a practical self-care plan that works for you, and (3) mapping out time. Yes, this means scheduling to do things that support taking good care of yourself. You will also learn simple, effective practices to help relieve stress and anxiety so you can successfully work your plan one day at a time. Here's to nurturing your well being.
**Please note that this class will be held via Zoom online conferencing. Your facilitator will provide specific details regarding this online community prior to the start of class.**
Ayanna Jordan is founder and principal consultant for The Phoenix Rising Collective. She is a certified personal coach, facilitating dynamic women-centered, self-care workshops that focus on how daily, practical actions can cultivate self-love and transform your life. Ayanna also develops one-on-one and group coaching programs that empower personal and professional growth. Her interactive, holistic approach creates a non-judgmental, compassionate, and supportive space for women to truly explore and affirm who they are, what they want, and how they want to do it.
(Image provided by Ayanna Jordan)
Location & Special Instructions
Women Writing for (a) Change
via Zoom online conferencing
Scholarships
Scholarships in varying amounts are available for our programs depending on need and availability of funds. If you would like to apply for a scholarship for one of our classes, click here to download our PDF application. Call 513-272-1171 if you have further questions.
Please include your contact information and the class you are interested in taking. Thank you!