The Meandering Thread: A Contemplative Weaving Experience - IN-PERSON
Facilitator:

Rowe Schnure
Date:

07-21-2023 to 07-22-2023

Time:

Friday, July 21, 6-9pm to Saturday, July 22, 9am-4pm

Tuition:

$149.00

Open to:

All Genders 18+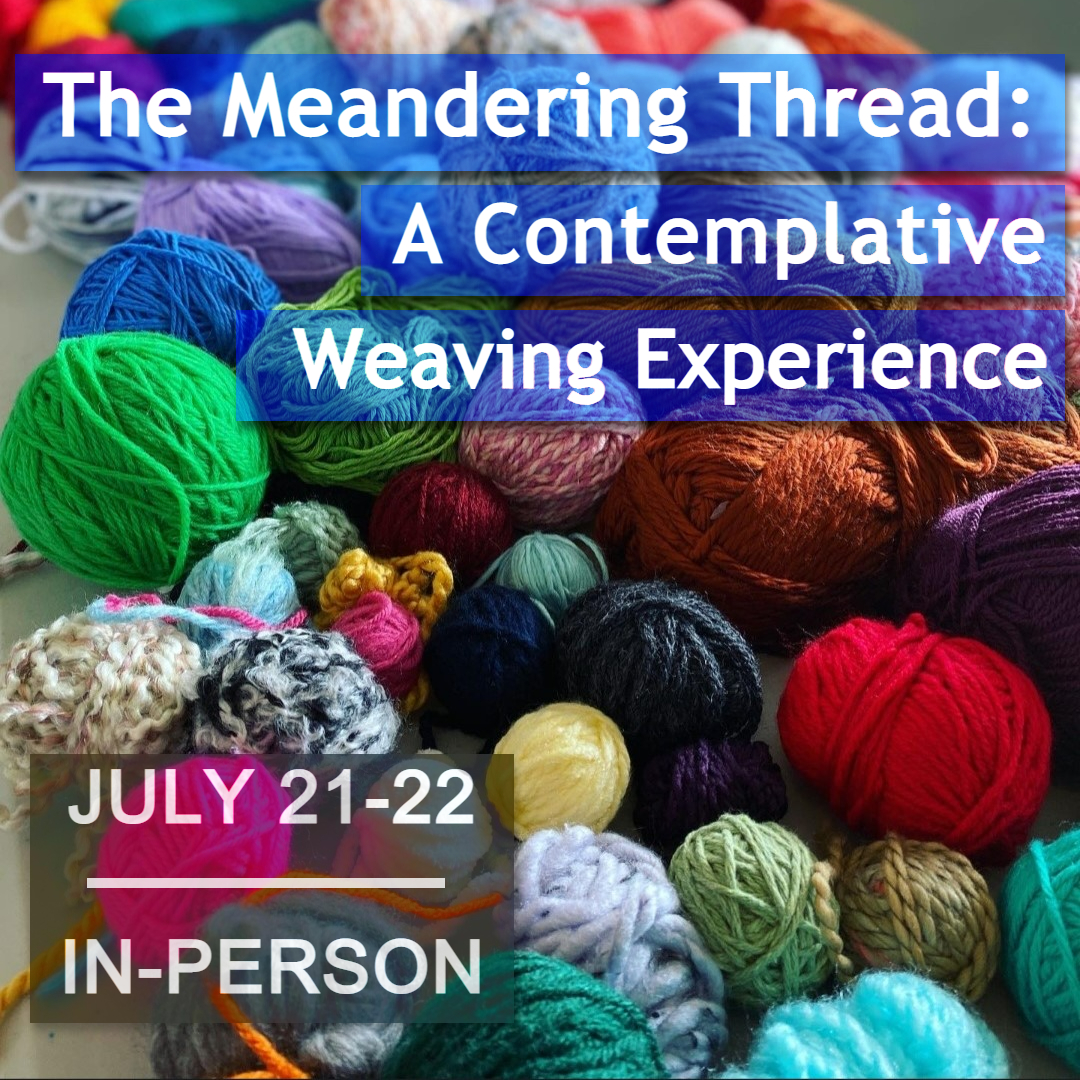 The storyteller is also a spinner or weaver and a story is a thread that meanders through our lives to connect us each to each and to the purpose and meaning that appear like roads we must travel. ~Rebecca Solnit
Throughout history, weaving and the art of storytelling have often gone hand in hand. As groups would gather to spin, dye and weave yarn, personal and collective stories were shared and mythologies were spread. In this workshop, we will explore the art of weaving as a way to tell our own personal and collective stories.
Combining the creative process of tapestry weaving with writing prompts, narrative exploration and group dialogue, we can cultivate a deeper understanding of the structures of our personal and collective narratives, how we make meaning and our place in this big world. No experience is necessary, just an open heart-mind.
Friday, July 21, 6-9pm through Saturday, July 22, 9am-4pm
Tuition $149 due in full at registration

CANCELLATION POLICY: Tuition is non-refundable but can be credited towards a future class if the student withdraws no later than 14 days prior to the beginning of class. No refunds for missed classes. All credits must be used within one (1) year of receipt.
Rowe Schnure (they/them) is a weaver, writer and facilitator, living and working in Cincinnati, OH. They are anchored in a fascination of the weaving process as a metaphor for understanding the relationship of one's internal and external environments. In Rowe's 10 years of weaving, they have exhibited their sculptural artwork in multiple states, led community weaving workshops for children to seniors and facilitated their own workshop curriculum known as Contemplative Weaving. Rowe is a 2022 graduate of the Conscious Feminine Leadership Academy.
(Image by Rowe Schnure)
Location & Special Instructions
Women Writing for (a) Change
6906 Plainfield Road
Cincinnati, OH 45236
Scholarships
Scholarships in varying amounts are available for our programs depending on need and availability of funds. If you would like to apply for a scholarship for one of our classes, click here to download our PDF application. Call 513-272-1171 if you have further questions.
Please include your contact information and the class you are interested in taking. Thank you!