The Future Is In Our Mouth - IN-PERSON
Facilitator:

Pam Temple
Date:

02-9-2023 to 03-2-2023

Time:

6:30 pm ET to 9:00 pm ET

Tuition:

$145.00

Open to:

All Genders 18+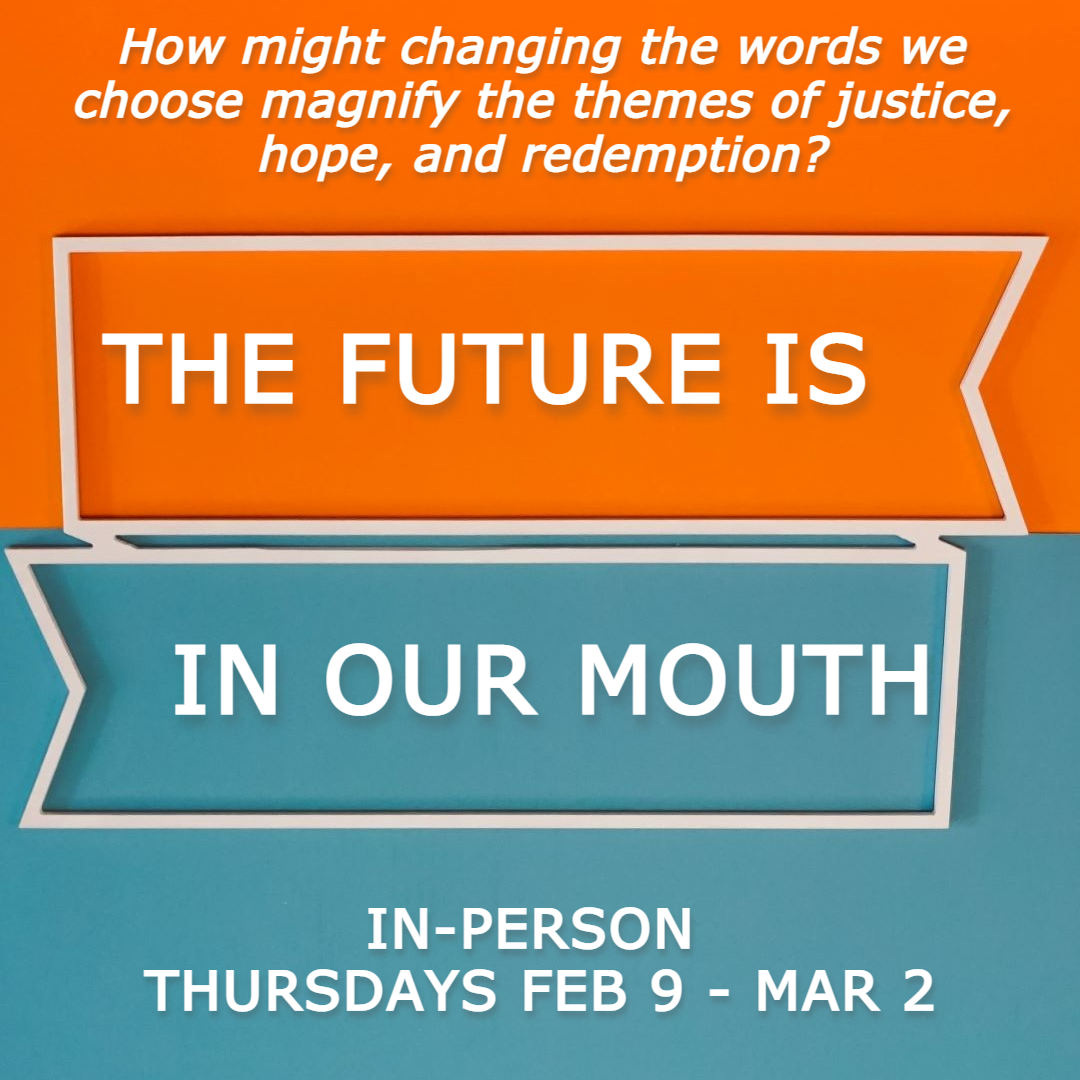 We're creating the world by how we speak to each other. ~Tom Kenyon
Let's talk about the power of words and language and how words work in us. Let's talk about the violence of the American lexicon: "Battleground state," "You're killing it," "War on drugs." What could happen if we altered our word choice? Where could we grow, if we started to think differently about how the world is?
Inspired by poetry, articles, interviews, and optional "take home" suggestions, we will write together and explore the subconscious power of language, and how it interacts with themes of self, others in our lives, race and equity, and justice. You may share your writing, if you like in this safe, respectful space with a community of people who listen, support, encourage, and inspire. How might changing the words we choose magnify the themes of justice, hope, and redemption?
Thursdays, Feb 9, 16, 23 & Mar 2, 6:30-9pm -- In-Person
Covid-19 Protocol: Masks encouraged
At WWf(a)C you will find the freedom to be exactly who you are, where you are, without argument or cheerleading. That is healing in and of itself.
Pam Temple is a graduate of WWf(a)C Conscious Feminine Leadership Academy, a songwriter, Healing Music Artist and Certified SoulCollage® facilitator.
(Image by Lea L via Unsplash)
Location & Special Instructions
Women Writing for (a) Change
6906 Plainfield Road
Cincinnati, OH 45236
Scholarships
Scholarships in varying amounts are available for our programs depending on need and availability of funds. If you would like to apply for a scholarship for one of our classes, click here to download our PDF application. Call 513-272-1171 if you have further questions.
Please include your contact information and the class you are interested in taking. Thank you!