The Forest Calls to Us: Writing Nature Stories for Children (IN-PERSON CLASS)
Facilitator:

Annette Januzzi Wick
Date:

02-26-2022

Time:

10:00 am to 12:30 pm

Tuition:

$35.00

Open to:

All Genders 16+
Join teacher, writer, and outdoors lover, Annette Januzzi Wick, and the Lloyd Library and Museum staff to explore their latest exhibit, The Gift of Wonder: A History of Nature Books for Children. Complete details and COVID protocols below.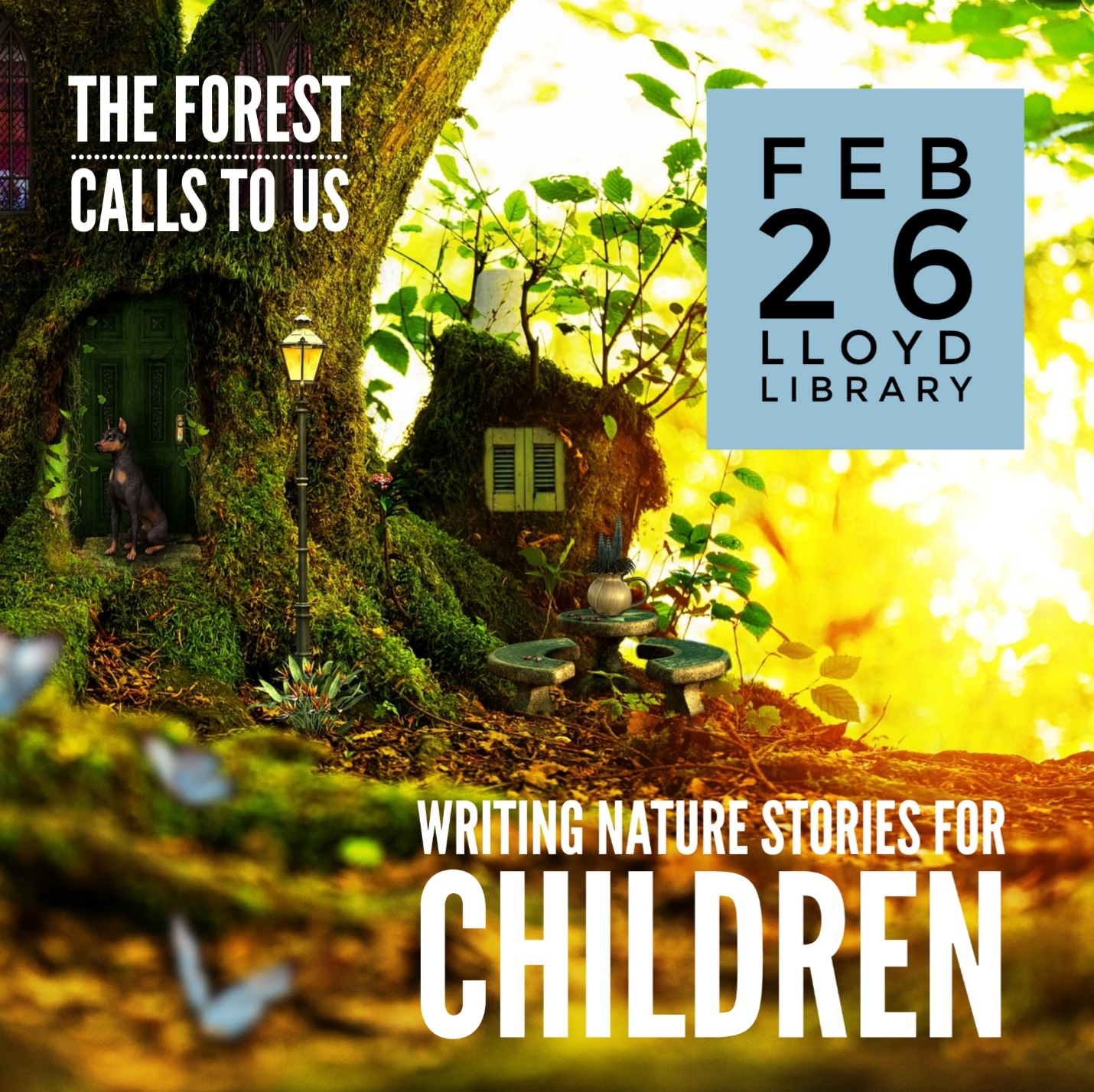 What were some of your favorite stories as a child? Did they tap into the sights and sounds and smells of the natural world? In this writing workshop, participants will have access to the Lloyd's exhibit and permanent collection to immerse themselves in natural surroundings--through books--once more. Instructor-led prompts will guide adult writers 16+ to consider a child's point of view in the surrounding landscape or create their own nature story for children.
COVID-19 Protocols: Proof of full vaccination for COVID-19* or documented negative test within 72 hours of the class is required by the Lloyd Library. You may email a photo of your vaccination card to vaccines@womenwriting.org. Your vaccination status will be kept confidential and on file with the office. In addition, masks will be required for attendees.
*If you have provided your proof of vaccination in order to attend a previous class or event with Women Writing for (a) Change, you do not need to do so again.
Annette Januzzi Wick is a writer, teacher and community connector. She grew up in northern Ohio. She graduated from the University of Akron with a Computer Science degree yet still sighs when her cell phone doesn't work. For a time, she made her home in the Pacific Northwest until firmly planting her feet in Cincinnati. When she's not writing, she is walking Cincinnati's fifty-two neighborhoods or finding and making connections in the community.
A 2008 graduate of the Feminist Leadership Academy, Annette is the founder of Three Arch Press, and has previously published I'll Be in the Car (2006). I'll Have Some of Yours (2019) is based on her award-winning blog, Find You in the Sun (www.findyouinthesun.com), where additional essays appear.
(Image by ImaArtist via Pixabay)
Location & Special Instructions
Lloyd Library
900 Plum Street
Cincinnati, OH 45202
(Water and light snacks will be provided)
Scholarships
Scholarships in varying amounts are available for our programs depending on need and availability of funds. If you would like to apply for a scholarship for one of our classes, click here to download our PDF application. Call 513-272-1171 if you have further questions.
Please include your contact information and the class you are interested in taking. Thank you!