SoulCollage® Sunday: Emergence - VIRTUAL - April 25 (*Supplies will be mailed)
Facilitator:

Amy Sullivan
Date:

04-25-2021

Time:

12:00 pm ET to 4:00 pm ET

Tuition:

$55.00

Open to:

Women and Trans and Gender Non-Conforming Participants 16+
This is a unique spring, one in which both the natural and human world is reemerging from a long season of isolation and introspection. What is emerging for you this spring? How are feelings of hesitation, anticipation, and rejuvenation breaking through your soil? What's ready to bloom again or, perhaps, for the very first time within you?
DEADLINE TO REGISTER HAS BEEN EXTENDED TO: APRIL 14.
*So that supplies will be received in time for class, we will mail to any address within a 50-mile radius of Cincinnati.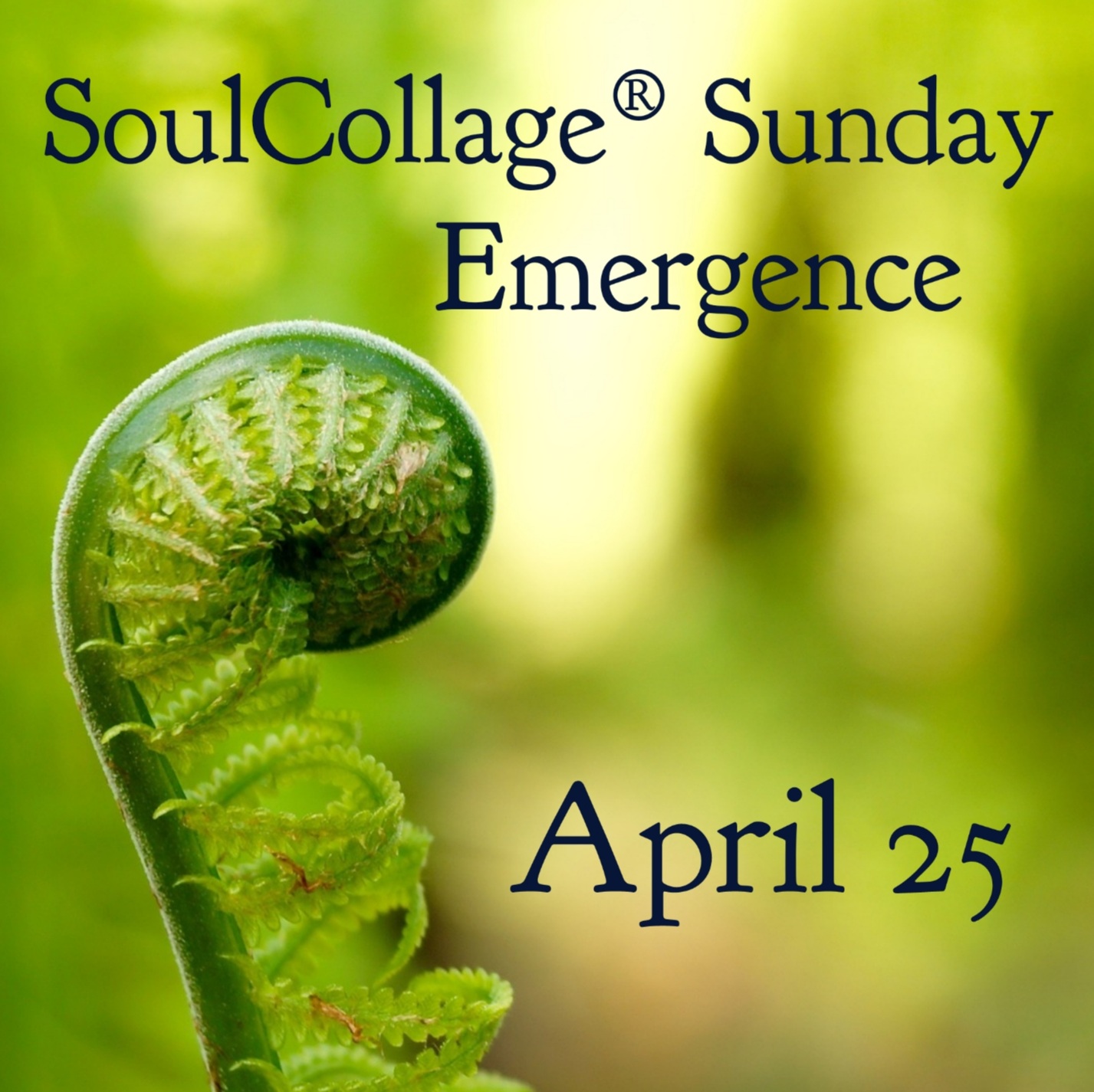 In this class, we invite you to explore reemergence with images, reflection and writing. Incorporating Women Writing for (a) Change circle traditions, this workshop will introduce participants to the SoulCollage® creative process and practice. Experience a creative process that serves as a pathway to unlock your own inner wisdom and self-care.
Learn how to work with images and your own intuition to create collages of deep personal reflection and write about the experience. No previous experience required. Additional introduction will be provided to first-time participants.
**DEADLINE TO REGISTER HAS BEEN EXTENDED TO: APRIL 14**
This VIRTUAL SESSION will be held using the Zoom platform. Materials--including 50 images, three 5x8 mats, three plastic sleeves, and class handouts--will be mailed to you on April 14. Participants will need to have scissors, glue stick, a quiet private work space, and any extra images you might want to use.
You may also register for this program at the reduced rate of $45, if you provide all of your own supplies. To register at the $45 rate, click here.
Participants should have a working knowledge of the Zoom online conferencing platform.
(Image by Susanne Jutzeler via Pixabay)
Location & Special Instructions
Women Writing for (a) Change
via Zoom online conferencing
Scholarships
Scholarships in varying amounts are available for our programs depending on need and availability of funds. If you would like to apply for a scholarship for one of our classes, click here to download our PDF application. Call 513-272-1171 if you have further questions.
Please include your contact information and the class you are interested in taking. Thank you.