SoulCollage® Saturday: Drawing Down the Sun - IN-PERSON
Facilitator:

Pam Temple
Date:

07-8-2023

Time:

10:00 am to 1:00 pm

Tuition:

$55.00

Open to:

All Genders 16+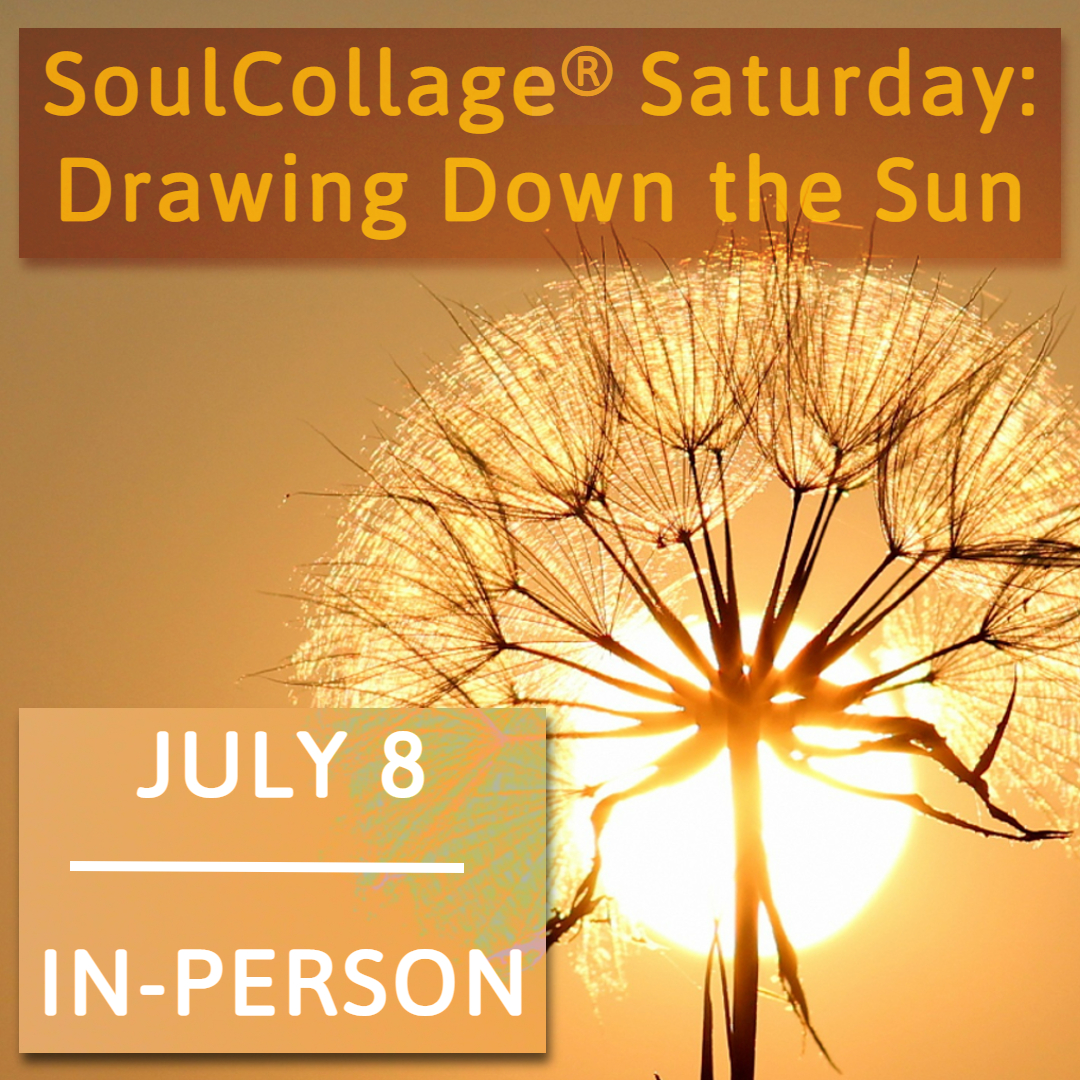 The Sun is the Heart of creation. It never fails to shine, always "rises" to meet us, and sustains life on Earth. To Draw Down the Sun is to let yourself shine and be seen. It is affirming that you're strong, alive with energy, loving, warm, and filled with light. With the Sun at its maximum power, summer is the perfect time to honor who you've become and how you continue to express more of your truest self. We'll use SoulCollage® paired with writing to bring us closer to center, to our hearts, and to the creative source.
The expressive art of SoulCollage® is a channel for connecting with intuition, trust, play, and creativity. As a community practice, SoulCollage® offers deep, meaningful opportunities to witness and be witnessed by others on a shared - yet always unique - wisdom path.
$55 due at registration. No refunds.
Masks encouraged.
(Image by Adina Voicu via Pixabay)
Location & Special Instructions
Women Writing for (a) Change
6906 Plainfield Road
Cincinnati, OH 45236
Scholarships
Scholarships in varying amounts are available for our programs depending on need and availability of funds. If you would like to apply for a scholarship for one of our classes, click here to download our PDF application. Call 513-272-1171 if you have further questions.
Please include your contact information and the class you are interested in taking. Thank you!