Poetry: Truing Our Aim - NOW VIRTUAL!
Facilitator:

Christine Wilson
Date:

07-10-2020 to 08-14-2020

Time:

10:00 am ET to 12:30 pm ET

Tuition:

$195.00

Open to:

All Genders 18+
Do you want to release your inner poet, loosen their tongue, and get words out on the page? Or do you want to fine tune through crafting the words to bring your reader closer to an experience and your intent?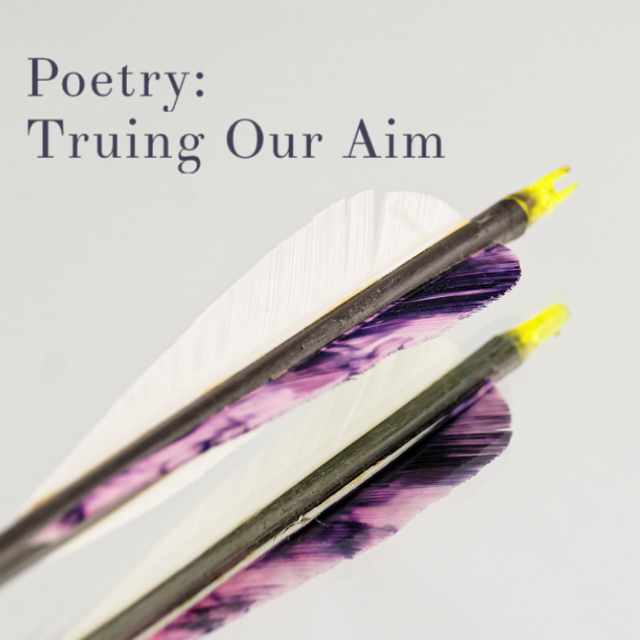 This six-week class, meeting on Fridays, will include lively prompts, new forms, and important crafting techniques to elevate your words. We will discuss the power of verbs, line breaks, unique poetry forms and shapes, meter, musicality, narrative, and imaginative use of language. Come and sharpen your writing to the arrow's point that will hit the mark.
**Please note that this class will be held via Zoom online conferencing.** Your facilitator will provide specific details regarding this online community prior to the start of class.
(Image by Bruno/Germany from Pixabay)
Location & Special Instructions
Virtual, via Zoom online conferencing
Scholarships
Scholarships in varying amounts are available for our programs depending on need and availability of funds. If you would like to apply for a scholarship for one of our classes, click here to download our PDF application. Call 513-272-1171 if you have further questions.
Please include your contact information and the class you are interested in taking. Thank you!