Listening to Nature's Wisdom - VIRTUAL
Facilitator:

Cissy Donovan Eyre
Date:

10-21-2023

Time:

10:00 am ET to 1:00 pm ET

Tuition:

$35.00

Open to:

All Genders 16+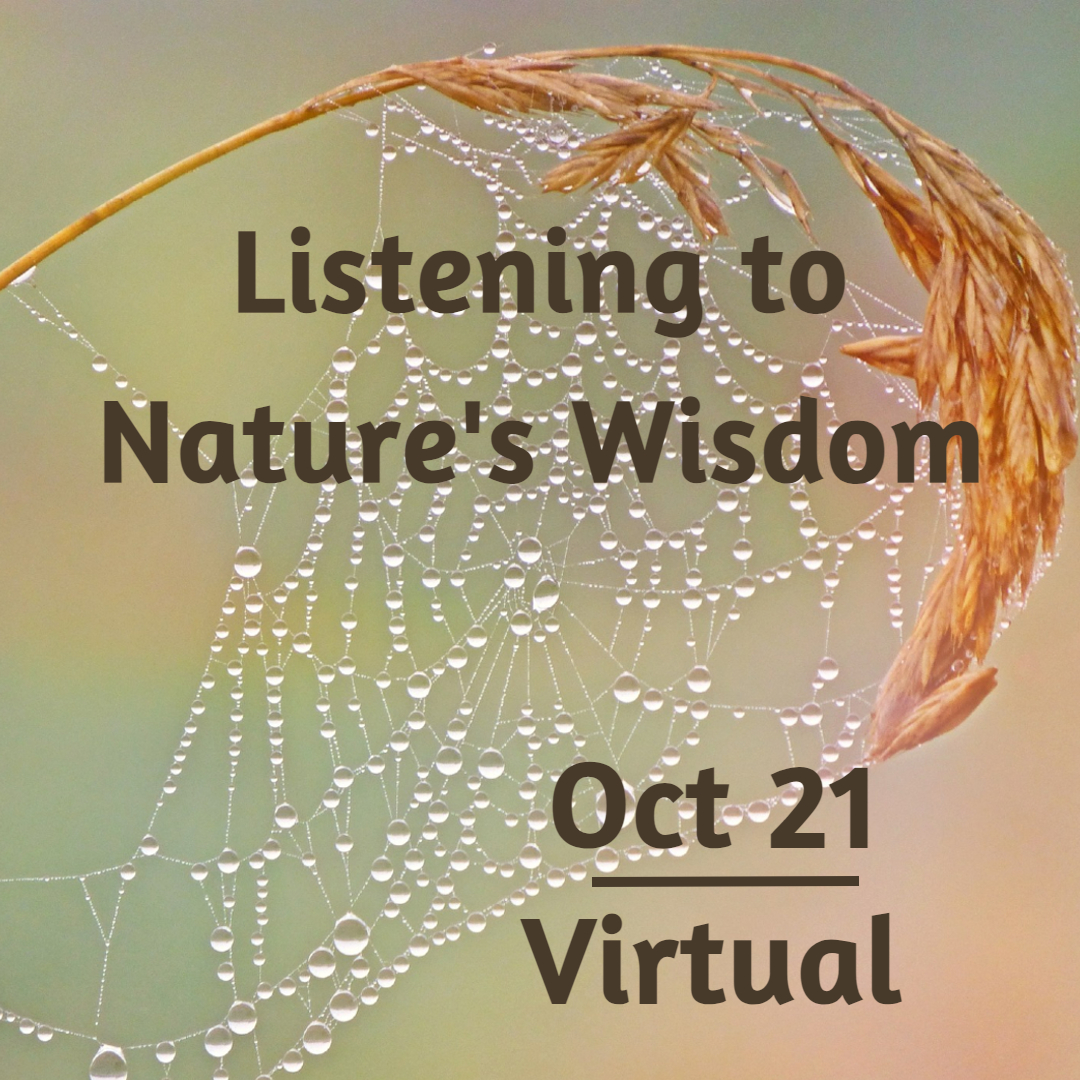 We are living through a time of environmental crisis that can feel overwhelming. Nature has so much to teach us about living from a more centered place in our bodies. Take time to slow down and open your senses in order to listen more deeply to what the natural world has to say to you. This online morning session will allow even city dwellers the opportunity to engage with nature.
During this session, participants will be invited to intentionally reflect in nature or with objects from nature. Writing prompts and other creative pursuits will be offered to guide participants into a deeper experience with nature. The session will include opportunities for sharing in small groups, as well as the large group.
Tuition $35 due at time of registration. No refunds or credits.
**Please note that this class will be held via Zoom online conferencing. Your facilitator will provide specific details regarding this online community prior to the start of class.**
Questions about this workshop? Please email Cissy at cissyeyre@gmail.com.
Cissy Donovan Eyre, MA
Cissy grew up climbing trees, playing in the woods, and reading which have all contributed to her love of both the natural world and writing, A former teacher of students with learning disabilities, she holds an M.A. in Christian Spirituality and a graduate certificate in Spiritual Direction from Creighton University. Cissy is a graduate of the 2022 Conscious Feminine Leadership Academy, a program of Women Writing for (a) Change, and is a registered yoga teacher. She enjoys spaces where time slows down by being immersed in both creation and creating. Parents of four adult children, she and her husband Bruce live in Milford, Ohio with their dog, Cubbins.
(Image by Anja via Pixabay)
Location & Special Instructions
Women Writing for (a) Change
via Zoom Online Conferencing