When Normal Goes Away: Gathering Our Stories of Loss - (A Four-Part Series) - VIRTUAL!
Facilitator:

Lisa Prantl and Pam Temple
Date:

02-8-2021 to 03-22-2021

Time:

1:00 pm ET to 3:30 pm ET

Tuition:

$125.00

Open to:

All Genders 18+
We feel the world has changed, and it has. We are navigating extraordinary losses, personally and globally...grieving in layers, individually and collectively. We are not used to this kind of daily collective grief. What layers of grief are surfacing for you now...
Loss of momentum in your career or education, gathering together, security, hugs


Any loss you identify as being deeply part of you -- especially if it's never been acknowledged or feels "taboo"


Illnesses or deaths of people or pets, prior to or during the pandemic


Other reasons to mourn now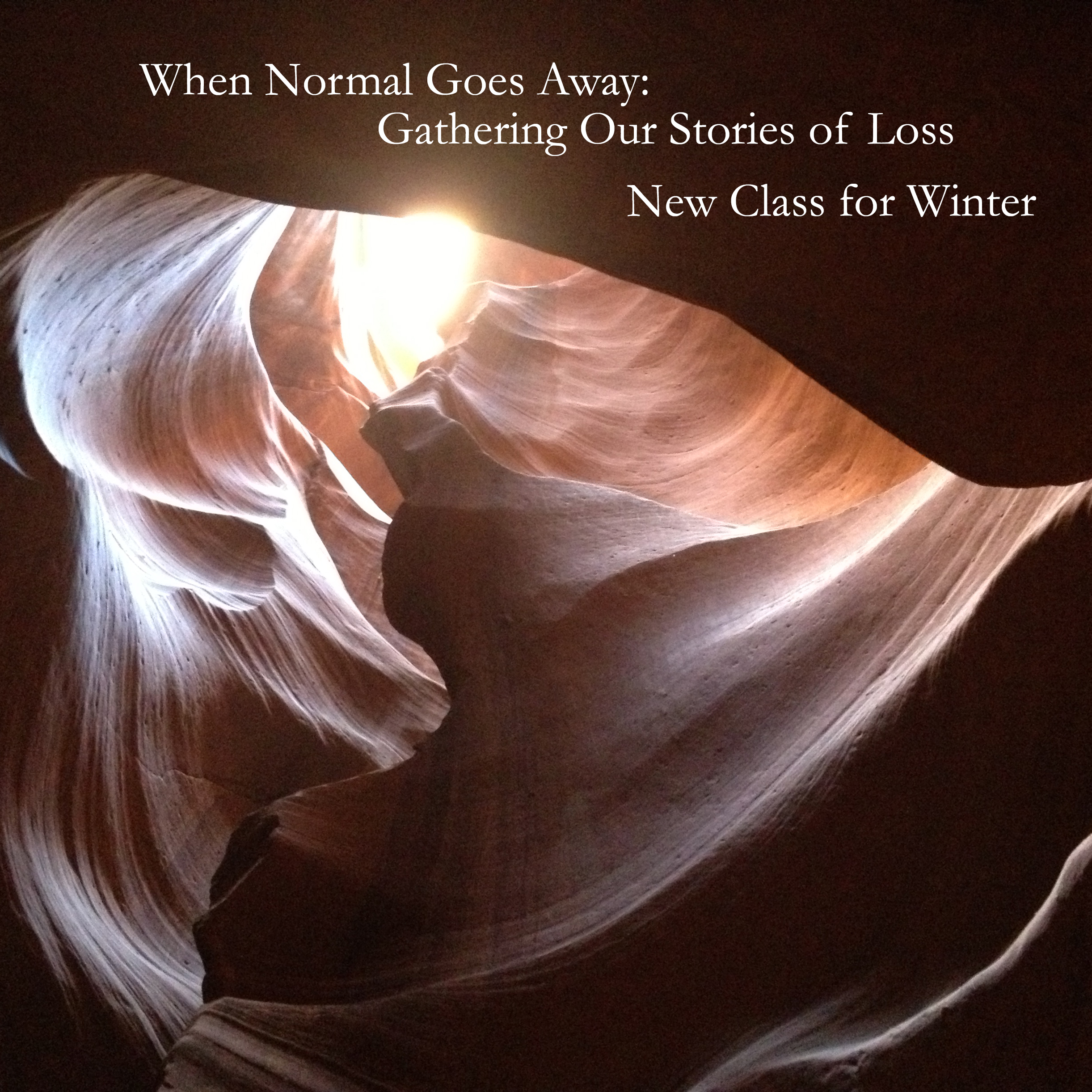 In this class, we will use writing prompts, poems, and readings to encourage deep engagement and creativity surrounding loss, while exploring the varied aspects of grief. You may share your writing, if you like, in this safe, respectful, virtual space with a community of people who listen, support, encourage, and inspire. How might you write yourself anew and move forward through uncertain times?
Four-Part Series: Alternating Mondays: February 8 and 22, March 8 and 22
**Please note that these sessions will be held via Zoom online conferencing. Your facilitator will provide specific details regarding this online community prior to the classes.**
Lisa Prantl (2017) and Pam Temple (2015) are both graduates of the WWf(a)C Conscious Feminine Leadership Academy. In addition, Lisa is a Death Midwife and Pam is a Healing Music Artist.
(Image by Lisa Prantl)
Location & Special Instructions
Women Writing for (a) Change
via Zoom
Scholarships
Scholarships in varying amounts are available for our programs depending on need and availability of funds. If you would like to apply for a scholarship for one of our classes, click here to download our PDF application. Call 513-272-1171 if you have further questions.
Please include your contact information and the class you are interested in taking. Thank you!