How to Define Our Days: A writing workshop (IN-PERSON CLASS)
Facilitator:

Annette Januzzi Wick
Date:

10-22-2022

Time:

10:00 am to 1:00 pm

Tuition:

$35.00

Open to:

All Genders 16+
What draws us to write about or record the minutiae of our lives? How and why do we define our days for those we leave behind? In partnership with the Lloyd Library and Museum and the Biennial Fotofocus exhibit Visions of Nature Across Time and Place, join Annette Januzzi Wick and library staff to explore these questions. Participants will have access to the Lloyd's exhibit of historic views of faraway lands and lush natural images captured in Ohio and beyond to inspire works which express who we are.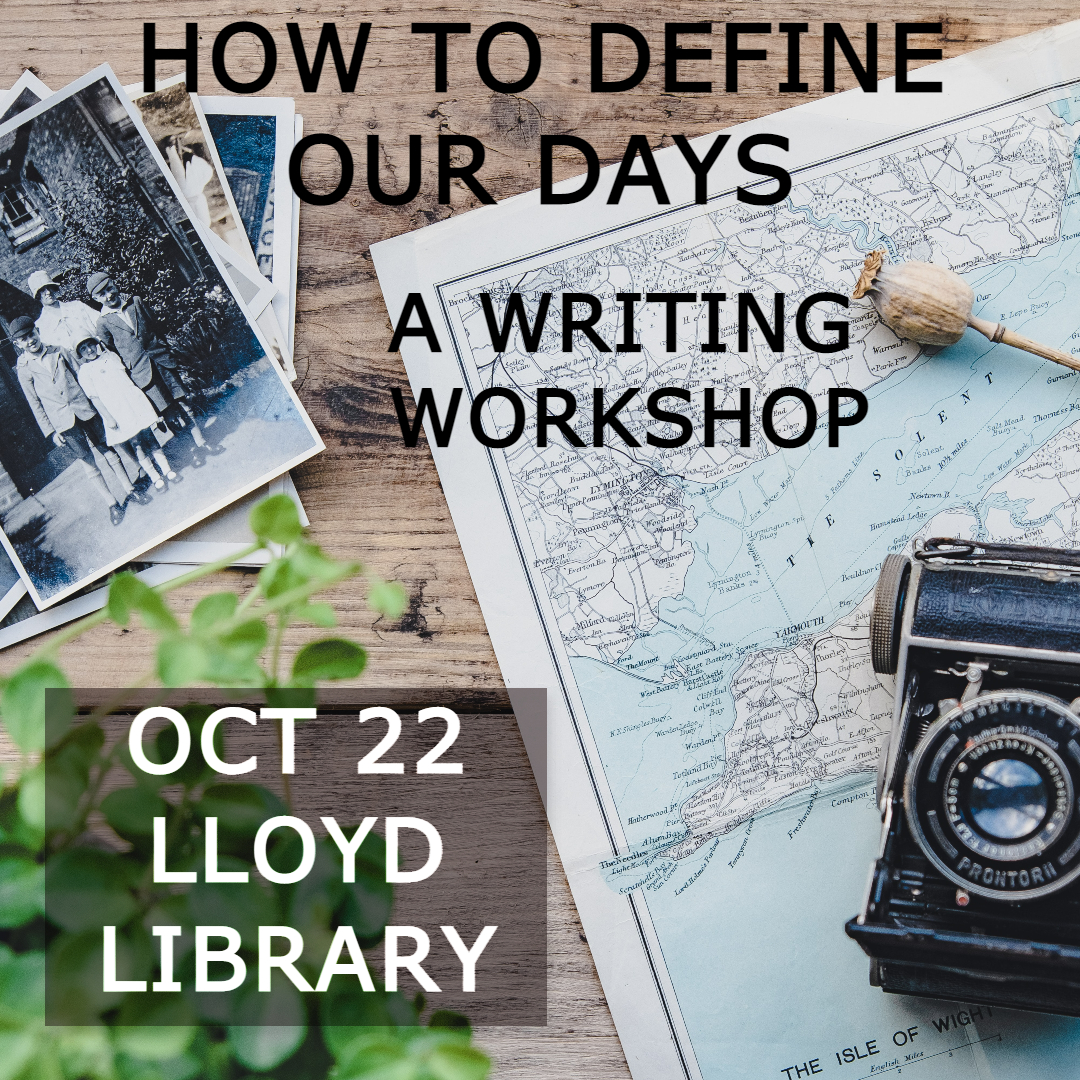 Annette Januzzi Wick is a writer, teacher, speaker, and author of two memoirs on love and loss. A combination of Italian roots, small-town footholds, and urban living, her writings span the arts, women's issues, cities, aging and memory. She's a frequent contributor to Cincinnati.com, with work appearing in Cincinnati Magazine, 3rd Act Magazine, nextavenue.com, Promedica, with Belt Magazine, Ovunque, and Italian Americana forthcoming.
A 2008 graduate of the Feminist Leadership Academy, Annette is the founder of Three Arch Press, and has previously published I'll Be in the Car (2006). I'll Have Some of Yours (2019) is based on her award-winning blog, Find You in the Sun (www.findyouinthesun.com), where additional essays appear.
(Image by Annie Spratt via Unsplash)
Location & Special Instructions
Lloyd Library
917 Plum Street
Cincinnati, OH 45202
(Water and light snacks will be provided)
Scholarships
Scholarships in varying amounts are available for our programs depending on need and availability of funds. If you would like to apply for a scholarship for one of our classes, click here to download our PDF application. Call 513-272-1171 if you have further questions.
Please include your contact information and the class you are interested in taking. Thank you!