Writing Memoir: Practical Advice on How to Write your Personal Story - VIRTUAL
Facilitator:

Lisa Rocklin with Guest Artist Tina Neyer
Date:

08-20-2022

Time:

9:00 am ET to 12:00 pm ET

Tuition:

$45.00

Open to:

All Genders 18+
You do a fair amount of journal writing. You have stories about your life that you have completed. Where do you go from here and who will benefit from your writing?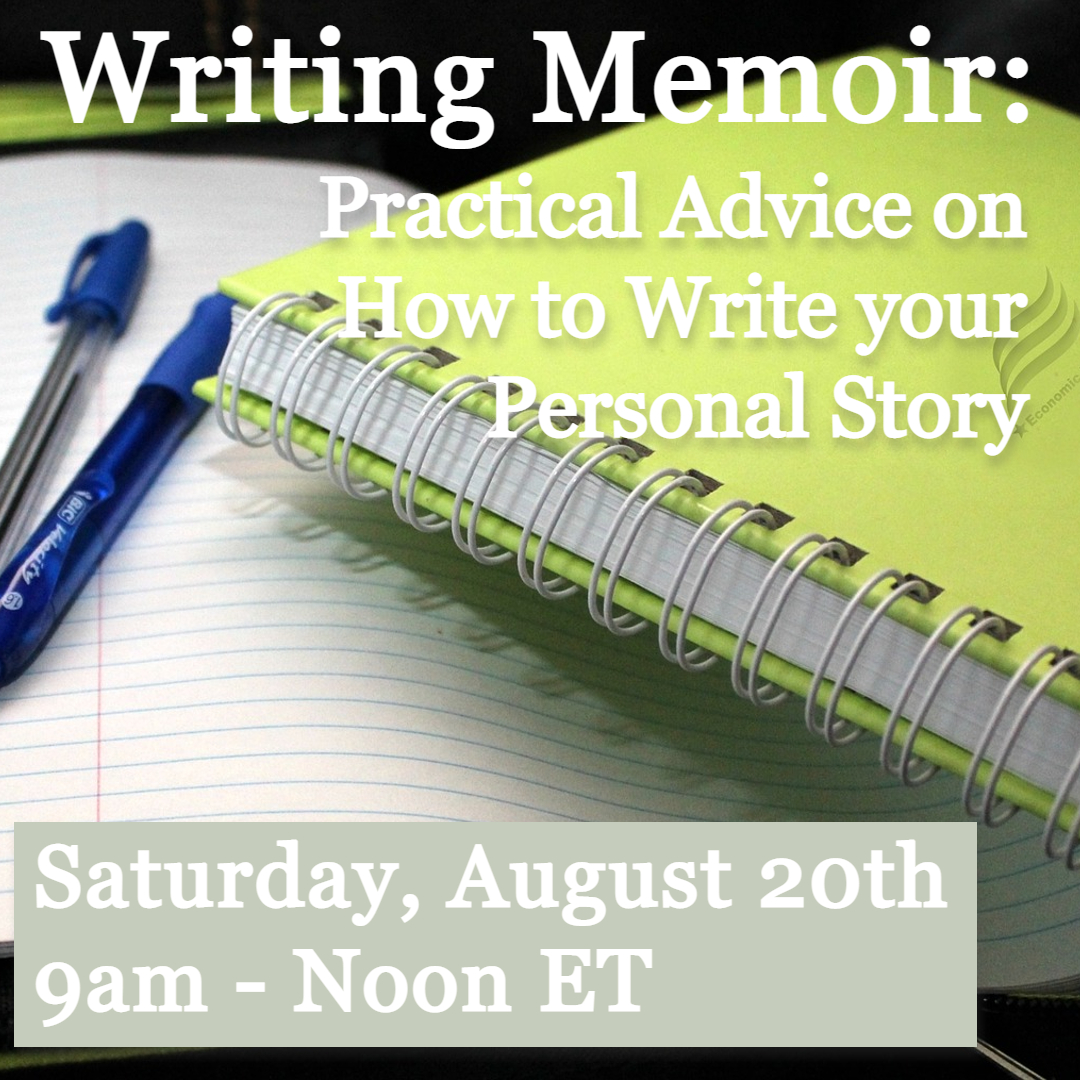 In this intensive, interactive, all-new workshop you will get the tools to start and organize your personal story. Learn how to:
Determine why it must be you to write this book?
What's the point of the story?
Write book jacket copy.
The best way to outline your story.
Write a killer first sentence.
Choosing a title.
When to end the story if you are still living.

This workshop--incorporating Women Writing for (a) Change circle practices--is filled with hands-on tools to give the writer confidence to write from first-hand experience. Bring your work and try on these tools to make your powerful story all that it can be for whatever audience you desire, be it a broad public group or your immediate family. The content is identical to the class that was held in March.
**Please note that this class will be held using Zoom online conferencing. Your facilitator will provide specific details regarding this online community prior to the class.**
Tina Neyer is a freelance writer, published in print and online. She has studied fiction and memoir to enhance her own writing as well as to help others. She is a book coach, working with people to create stories that matter by getting to the meat of what the writer wants to say. Tina sees story in every aspect of life and loves to focus on what is important to share with readers of the world. She is currently in love with her new granddaughter, Eloise Marie, a.k.a. Weezy.
(Image by Augustus Omwenga via Pixabay)
Location & Special Instructions
Women Writing for (a) Change
via Zoom online conferencing
Scholarships
Scholarships in varying amounts are available for our programs depending on need and availability of funds. If you would like to apply for a scholarship for one of our classes, click here to download our PDF application. Call 513-272-1171 if you have further questions.
Please include your contact information and the class you are interested in taking. Thank you!