Winter Craft Circles: A Community for Full-Length Book Writers - VIRTUAL
Facilitator:

Karen Novak
Date:

01-28-2024 to 03-10-2024

Time:

2:00 pm ET to 4:30pm ET

Tuition:

$225.00

Open to:

Women and Nonbinary Writers 16+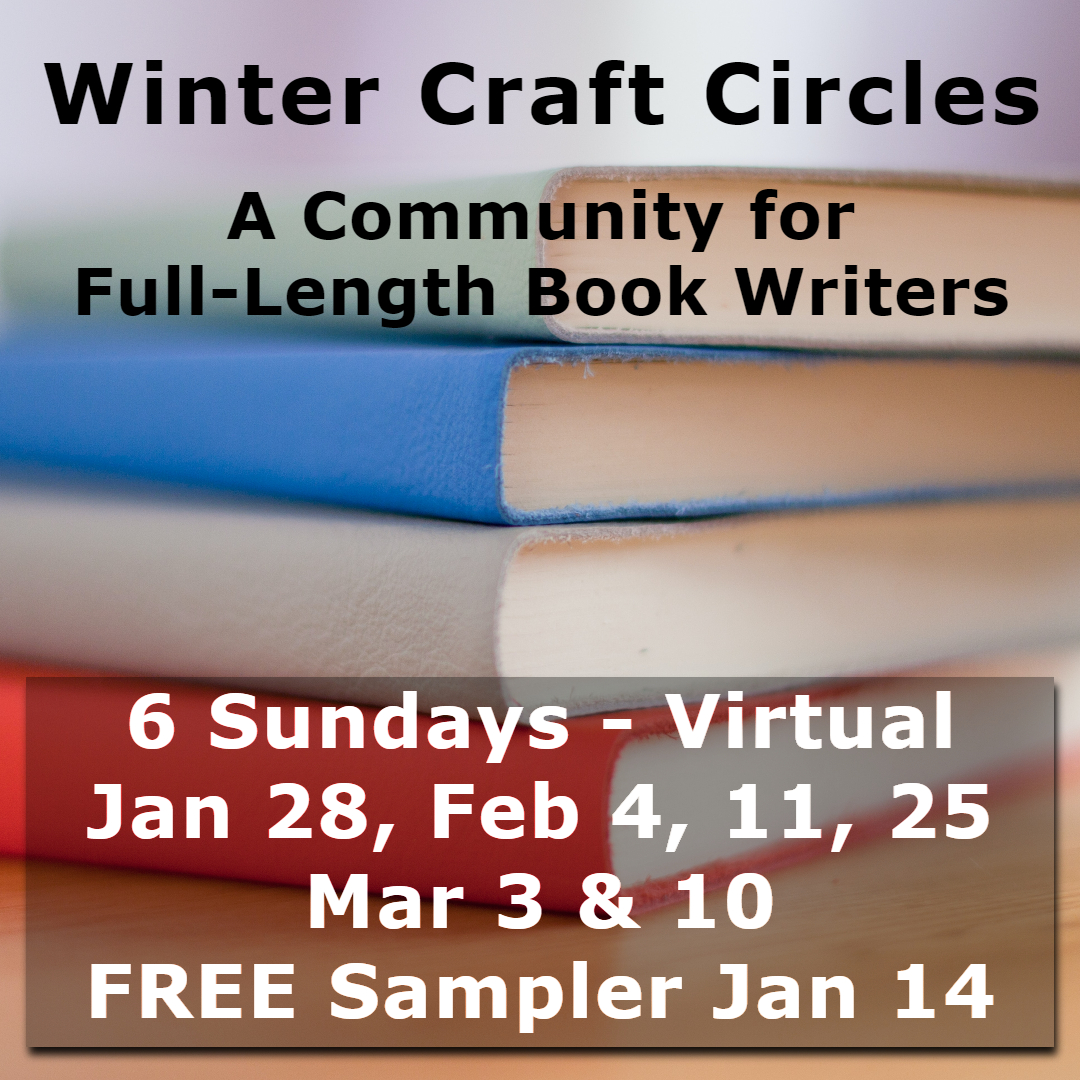 Writing a large project, be it fiction, memoir, essay or poetry collection, takes much more than knowledge of craft. No matter where you are in the writing, these projects require community to motivate, support and discuss the time-intensive realities of tackling a full-length book. These six workshop circles will provide that community along with some real talk about commitment, discipline, and finishing.
This is a circle of support rather than a class on specific craft elements (such as pacing). Using the safe and gentle practices of Women Writing for (a) Change in a virtual setting, we will gather for six sessions over the winter to check in with each other as to how our work is going, both the highs and the lows. The circles will provide space to discuss goals, narrative problems, share new work, and strengthen our sense of accountability to ourselves.
Classes meet Sundays Jan 28, Feb 4, 11, 25, Mar 3 & 10 from 2-4:30pm ET via Zoom.
***Class will not meet on Sunday, Feb 18.***
CANCELLATION POLICY: Tuition is non-refundable but can be credited towards a future class if the student withdraws no later than 14 days prior to the beginning of class. No refunds for missed classes. All credits must be used within one (1) year of receipt.
**Please note that this class will be held via Zoom online conferencing. Your facilitator will provide specific details regarding this online community prior to the start of class.**
Questions? We've got a FREE Virtual Sampler for this class on Sunday, Jan 14, 1-2pm ET.
(Registration required).
(Image by Hope House Press via Unsplash)
Location & Special Instructions
Women Writing for (a) Change
via Zoom
Scholarships
Scholarships in varying amounts are available for our programs depending on need and availability of funds. If you would like to apply for a scholarship for one of our classes, click here to download our PDF application. Call 513-272-1171 if you have further questions.
Please include your contact information and the class you are interested in taking. Thank you!