Sounding It Out: A Writer's Workshop
Facilitator:

Guest Artists Tina Neyer and Vicki Phillips
Date:

07-27-2020 to 07-31-2020

Time:

9:00 am ET to 2:00 pm ET

Tuition:

$200.00

Open to:

All Genders 18+
Give your longer work a chance to be heard!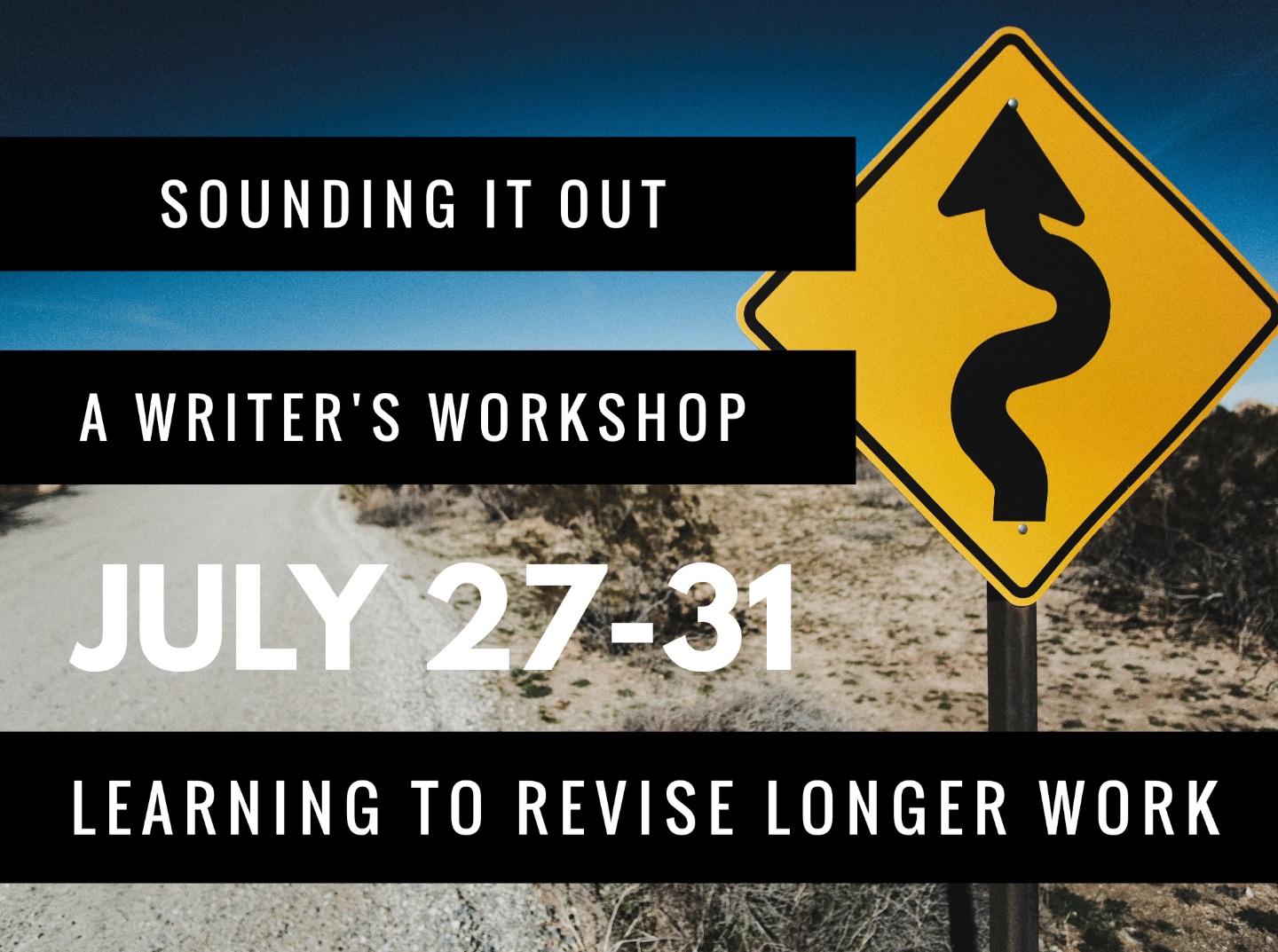 One of the most significant, affirming experiences a writer can have is sharing their work with an audience that values self-expression. Incorporating Women Writing for (a) Change practices, this workshop asks writers to examine a lengthy piece of your work according to standards of craft. The writers—now readers of each other's work—describe what they find. They note areas where the work falls short, ranging from the vision of the story, its essential premise, whether a character is acting consistently, pacing of tension, and many other points of structure and style.
What guides the writer who workshops another writer's piece is commitment to strong, powerful work. Writers can be tough readers. But we are also the most sympathetic of readers, because we know what it's like to struggle to get the words on the page.
During the workshop, each writer listens as others discuss their work. This gives them the chance to observe how well the piece communicates and provides significant information they might not otherwise get. To workshop a piece is to respond to it by identifying strengths and challenges using elements of craft.
REGISTRATION EXTENDED TO JUNE 8.

Prerequisites:
Enroll by June 8.
Attend Virtual Information Session for registrants on June 4 from 6-8pm. (Link will be provided.)
Submit a 20-page manuscript draft of fiction, creative nonfiction, or memoir between
June 10-15. (This workshop is

not

open to poetry.)
All participants will receive a PDF file of manuscripts to begin reading by June 26.
If at all possible, have manuscripts printed.
All manuscripts should be read twice and commented on prior to July 27.
Participate in all five virtual workshop sessions between July 27-31.

Click here for additional workshop details.
Bios:
Tina Neyer conducts writing workshops in the U.S. and Europe and coaches others in telling their stories. She most recently co-facilitated the Craft of Writing Series at Women Writing for (a) Change. Her work has appeared in Saint Anthony Messenger, University of Cincinnati publications, Dayton (KY) Community News, and in blogs for clients, as well as her own blog. She presents on historical themes of the Greater Cincinnati area, as well as family issues surrounding divorce, stepfamilies, and domestic violence. Tina tutors student athletes at Xavier University in theology and philosophy. Her puppy named Molly is a constant source of fascination.
Vicki Phillips taught biblical studies, world religions, and humanities at West Virginia Wesleyan College for twenty years. She earned an MFA in Fiction from West Virginia Wesleyan College in 2018. Currently she is revising a murder mystery. Her past publications include scholarly papers, short news articles and blog posts. She has taken both Core classes and Specialty classes with Women Writing for (a) Change since moving to Cincinnati in August 2018.
Location & Special Instructions
Scholarships
Scholarships in varying amounts are available for our programs depending on need and availability of funds. If you would like to apply for a scholarship for one of our classes, click here to download our PDF application. Call 513-272-1171 if you have further questions.
Please include your contact information and the class you are interested in taking. Thank you!