Reading into Writing - VIRTUAL
Facilitator:

Karen Novak
Date:

09-25-2022 to 11-13-2022

Time:

2:00 pm ET to 4:30 pm ET

Tuition:

$149.00

Open to:

Women and Non-binary Writers 16+
What are we to read in times like these? In what ways do we process events through what we write? How do we create personal statements of courage, self-worth, and ever-buoyant joy? In this Fall 2022 session of Reading into Writing, we will be considering how writers create works of lasting meaning with nothing but the crafting of words.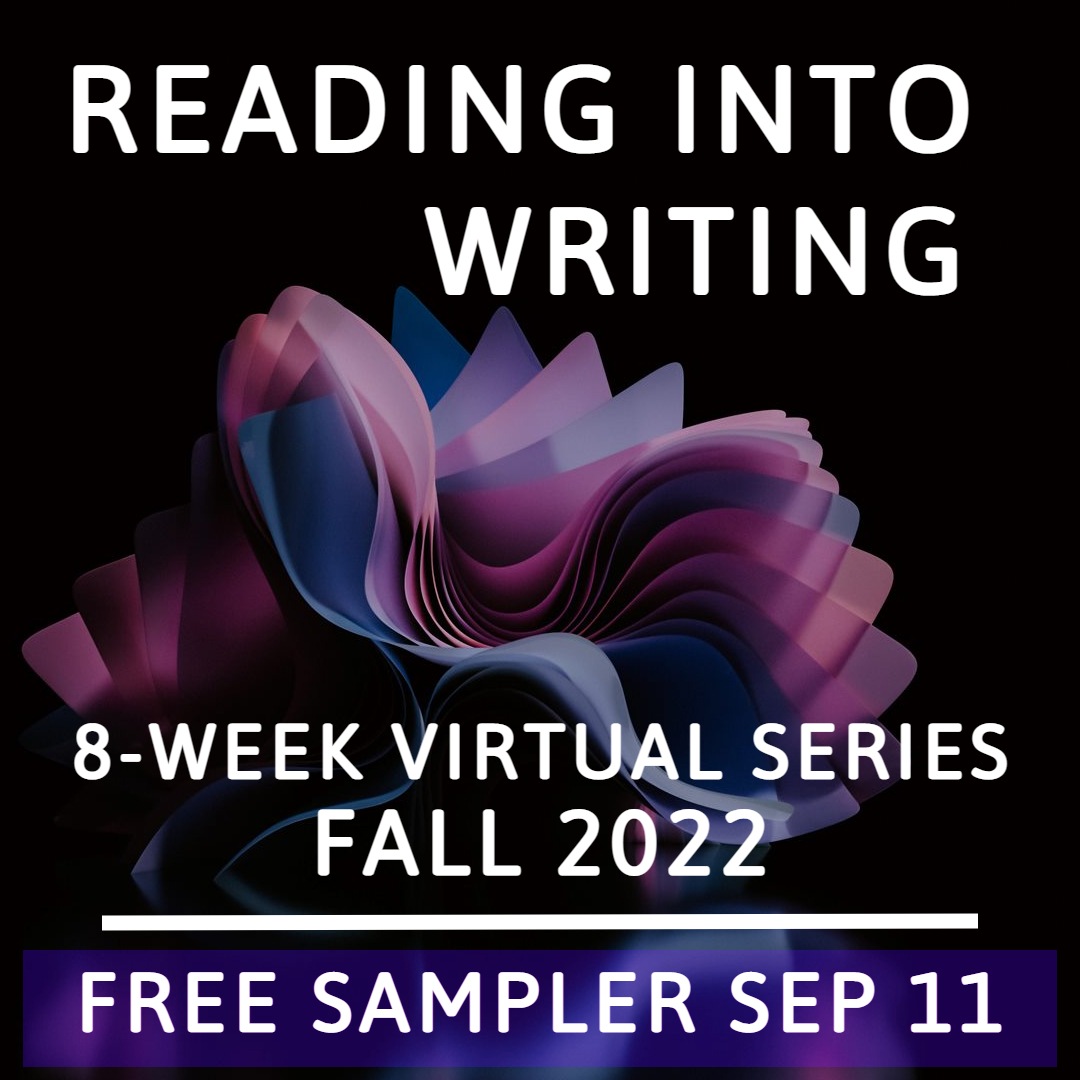 Our books are both nonfiction: The Body is Not an Apology by Sonya Renee Taylor (2018) and the classic, I Know Why the Caged Bird Sings by Maya Angelou (1969). Both by Black women, their writing, separated by decades, reflects on the universal realities of being human, and comes away from multi-faceted struggles with real hope.
Reading into Writing will delve into how the writers create compelling stories while making us think and feel in new ways. These craft skills apply to whatever form your writing takes--fiction through memoir through creative nonfiction.
Sundays, Sept 25, Oct 2, 9, 16, 23 & 30, Nov 6 & 13, from 2-4:30pm ET via Zoom. Your facilitator will provide specific details regarding this online community prior to the start of class.
Participants are responsible for acquiring their own books (you'll want to mark them up). Editions used: Taylor, the Second Expanded Edition (2021) and Angelou, the Random House Trade Paperback (2009 or 2015) with orange/red cover containing sun and a single large black bird.
CONTENT WARNING: Maya Angelou's memoir includes descriptions of childhood abuse and trauma, rape, and racism.
Karen Novak is a four-time published novelist, writing teacher, and practiced facilitator, who graduated from the Conscious Feminine Leadership Academy (CFLA) in 2013. She describes herself as a "manuscript therapist," helping students and clients to grow their stories into the books they want to write.
(Image by Pawel Czerwinski via Unsplash)
Location & Special Instructions
Women Writing for (a) Change
via Zoom online conferencing
Scholarships
Scholarships in varying amounts are available for our programs depending on need and availability of funds. If you would like to apply for a scholarship for one of our classes, click here to download our PDF application. Call 513-272-1171 if you have further questions.
Please include your contact information and the class you are interested in taking. Thank you!