Fall Craft Circles: A Community for Full-Length Book Writers - VIRTUAL
Facilitator:

Karen Novak
Date:

10-6-2022 to 12-15-2022

Time:

6:30pm ET to 9:00 pm ET

Tuition:

$170.00

Open to:

Women and Non-binary Writers 16+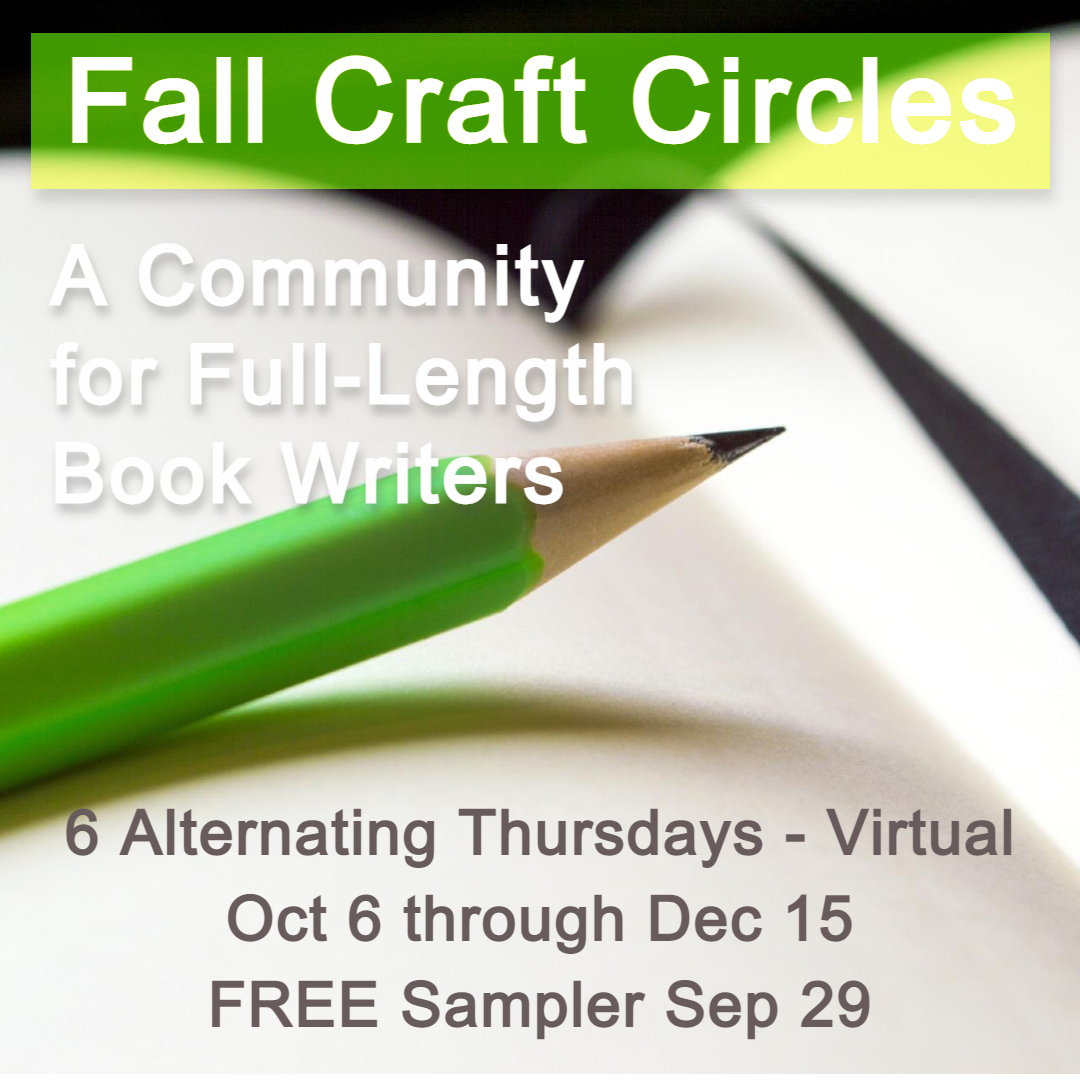 The most rewarding aspect of writing longer projects is the sense of belonging to a community. No matter where you are in your process, no matter what you are writing, you will benefit deeply from having community to motivate, support and discuss the realities of tackling a full-length book. The Fall Craft Circles will provide that community along with some real talk about commitment, discipline, and finishing.
This is a circle of support rather than a class on specific craft elements such as character. Using Women Writing for (a) Change practices, we will provide safe and supportive space to discuss goals, narrative problems, share new work, and strengthen our sense of accountability to ourselves--both in large circle and small group settings.
Classes meet Oct 6 & 20, Nov 3 & 17, Dec 1 & 15 (every other Thursday),
from 6:30-9:00pm ET via Zoom.
**Please note that this class will be held via Zoom online conferencing. Your facilitator will provide specific details regarding this online community prior to the start of class.**
Questions? Not sure if this is the right fit for you? We've got a FREE Virtual Sampler September 29, 6:30-7:30pm ET via Zoom. Registration required.
(Image by Coroma Concept to Visual via Pixabay)
Location & Special Instructions
Women Writing for (a) Change
via Zoom
Scholarships
Scholarships in varying amounts are available for our programs depending on need and availability of funds. If you would like to apply for a scholarship for one of our classes, click here to download our PDF application. Call 513-272-1171 if you have further questions.
Please include your contact information and the class you are interested in taking. Thank you!