Deep Craft: Shaping Scenes Summer Intensive - VIRTUAL
Facilitator:

Karen Novak and Guest Artist Tina Neyer
Date:

06-24-2021 to 06-28-2021

Time:

Twice Daily: 9:00 am to 11:30 am ET and 7:00 pm to 9:00 pm ET

Tuition:

$295.00

Open to:

All Genders 21+
This third run of the Deep Craft series is designed for summer schedules! Dive further into the art of scene craft in a five-day series that gives you the full experience of an eight-week class. Class will meet twice daily, from 9-11:30 am ET and again from 7-9 pm ET (Thursday-Monday). Morning sessions will be dedicated to craft instruction and small group feedback, while evening sessions will focus on in-depth, full-group feedback for submitted manuscript pages.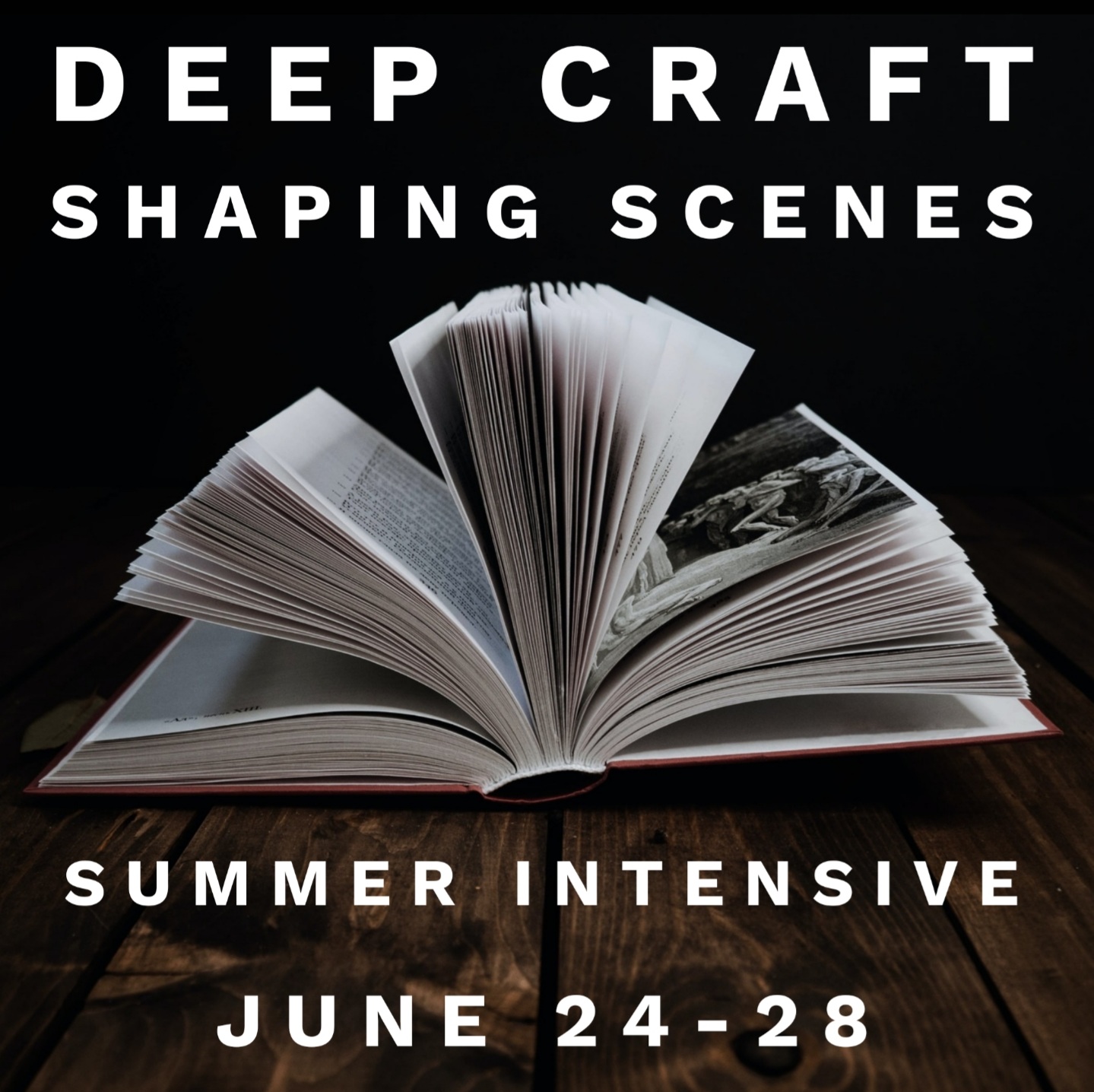 Scenes form the building blocks of narrative, but scenes tend to get short shrift in terms of how they are built. This intensive will focus on the finer points of craft: Scene Activity and Character Response, Scene Openings, Big Scenes, and Self-Evaluation for Writers. We will again be using Sandra Scofield's text, The Scene Book, as a source of readings and exercises. (Please consider purchasing from a local independent bookseller!)
Previous experience with this series is not required, however, these classes are intended for those already at work on full-scale writing projects from memoirs to novels to collections of short fiction or essays. Participants should be comfortable with dismantling their prose in the pursuit of making it stronger and ready to commit to out-of-class reading and writing. Instruction by Tina Neyer and facilitated by Karen Novak.
Classes will meet on June 24 - 28, twice daily, from 9-11:30am ET and 7-9pm ET.
**Please note that this class will be held via Zoom online conferencing. Your facilitator will provide specific details regarding this online community prior to the start of class.**
(Image by Anastasia Zhenina on Unsplash)
Location & Special Instructions
Women Writing for (a) Change
via Zoom online conferencing
Scholarships
Scholarships in varying amounts are available for our programs depending on need and availability of funds. If you would like to apply for a scholarship for one of our classes, click here to download our PDF application. Call 513-272-1171 if you have further questions.
Please include your contact information and the class you are interested in taking. Thank you!