Spring Teen Class: Everyday Feminism
Facilitator:

Pam Temple and Christine Wilson
Date:

02-23-2020 to 03-29-2020

Time:

1:30 pm to 4:00 pm

Tuition:

$149.00

Open to:

Young Women and Trans and Gender Nonconforming Youth in Grades 8-11
Explore feminist history, mythology, art, relationship dynamics, writing, and politics, while pinpointing your place in the ongoing movement. Come write yourself into the lineage of artists, writers, and activists who have brought equality for all genders.
No matter your gender, you can learn about and fight for the rights of women. The history and story of this movement reaches far back into the past; back into our mythology, stories, and religions. Through writing, engaging activities, exploration, and art, we will uncover the truth about being women on this planet and in this country, as well as discovering our own truth.
Sundays, February 23, March 1, 8, 15, 22 & 29 - 1:30-4:00 pm
Week 1: The History of the Patriarchy and Feminism
Week 2: Feminist Theory and Mythology in Storytelling
Week 3: The Female Body in Art and Media
Week 4: Feminism in Relationships and Sexuality
Week 5: The Wisdom of Women and Leadership
Week 6: Engaging in Politics and Women's Issues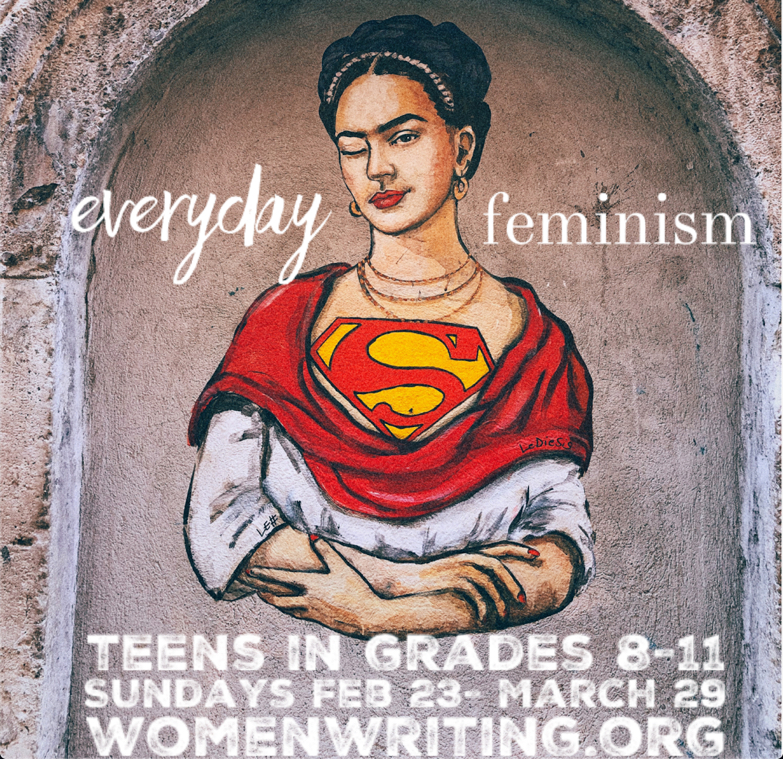 Image (without text) by Veroniki Thetis Chelioti via Unsplash
Location & Special Instructions
Women Writing for (a) Change
6906 Plainfield Road
Cincinnati, OH 45236
Scholarships
Scholarships in varying amounts are available for our programs depending on need and availability of funds. If you would like to apply for a scholarship for one of our classes, click here to download our PDF application. Call 513-272-1171 if you have further questions.
Please include your contact information and the class you are interested in taking. Thank you!