Teen Fall Class: Turn Up the Volume: A Place for Every Voice
Facilitator:

Pam Temple and Christine Wilson
Date:

10-13-2019 to 11-17-2019

Time:

1:30 pm to 4:00 pm

Tuition:

$149.00

Open to:

Young Women, Girls, and Trans and Gender Nonconforming Youth in Grades 8-12
Being safe is about being seen and heard and allowed to be who you are and to speak your truth. ~Rachel Naomi Remen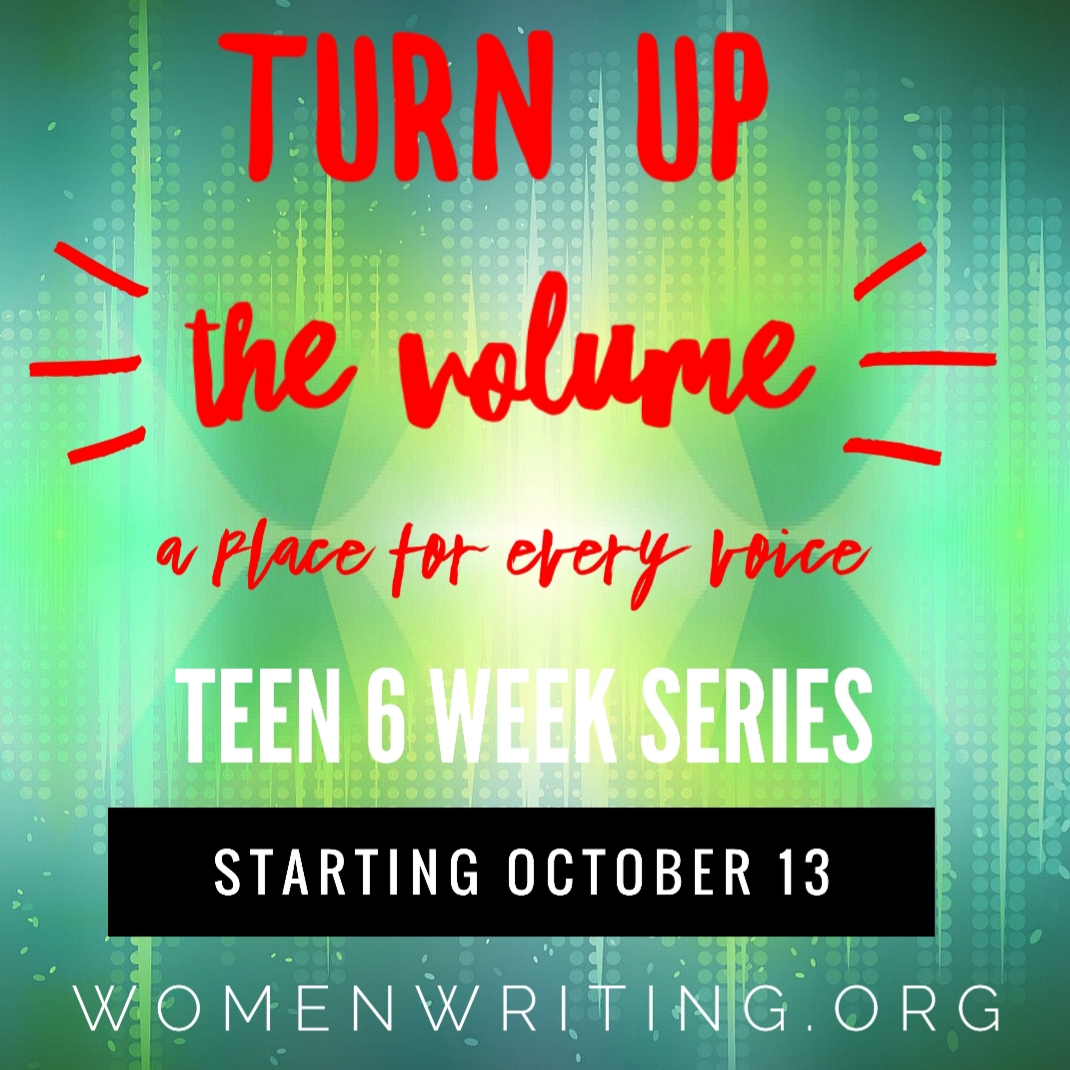 As infants, we had no problem using our voice to tell everyone within earshot what we needed without hesitation - hungry, tired or generally discontent. At age three, we spoke our minds. As teens, are we able to take that same confidence with us into the world? Do we proudly and assuredly raise our voice to share our beliefs and fight for the inclusion of others? At Women Writing for (a) Change®, we take an intentional approach to inspire young people to listen to each other, and use their voices.
During this 6-session class, teens and young people in grades 8-12 will use poetry, writing, listening, art, readings and activities as a means of tapping into the courage to believe in their own voices, 'turn it up,' let their voices be heard and speak their truth. We'll share ideas on how to: hone our communication skills (assertiveness, listening and speaking); stretch ourselves to speak up outside our comfort zones; think critically in the face of conflicting messages; and join our voices together to harness the power of a unified voice to effect change.
Sundays, October 13, 20, 27 & November 3, 10, 17
Background image by Mary Theresa McLean via Pixabay.
Location & Special Instructions
Women Writing for (a) Change
6906 Plainfield Road
Cincinnati, OH 45236
Scholarships
Scholarships in varying amounts are available for our programs depending on need and availability of funds. If you would like to apply for a scholarship for one of our classes, click here to download our PDF application. Call 513-272-1171 if you have further questions.
Please include your contact information and the class you are interested in taking. Thank you!