10-12 Grades: Navigating New Worlds - "Come As You Can " on Dec 6
Facilitator:

Liv Linn
Date:

12-6-2020

Time:

1:30 pm ET to 3:00 pm ET

Tuition:

$25.00

Open to:

Young Women and TGNC Youth in Grades 10-12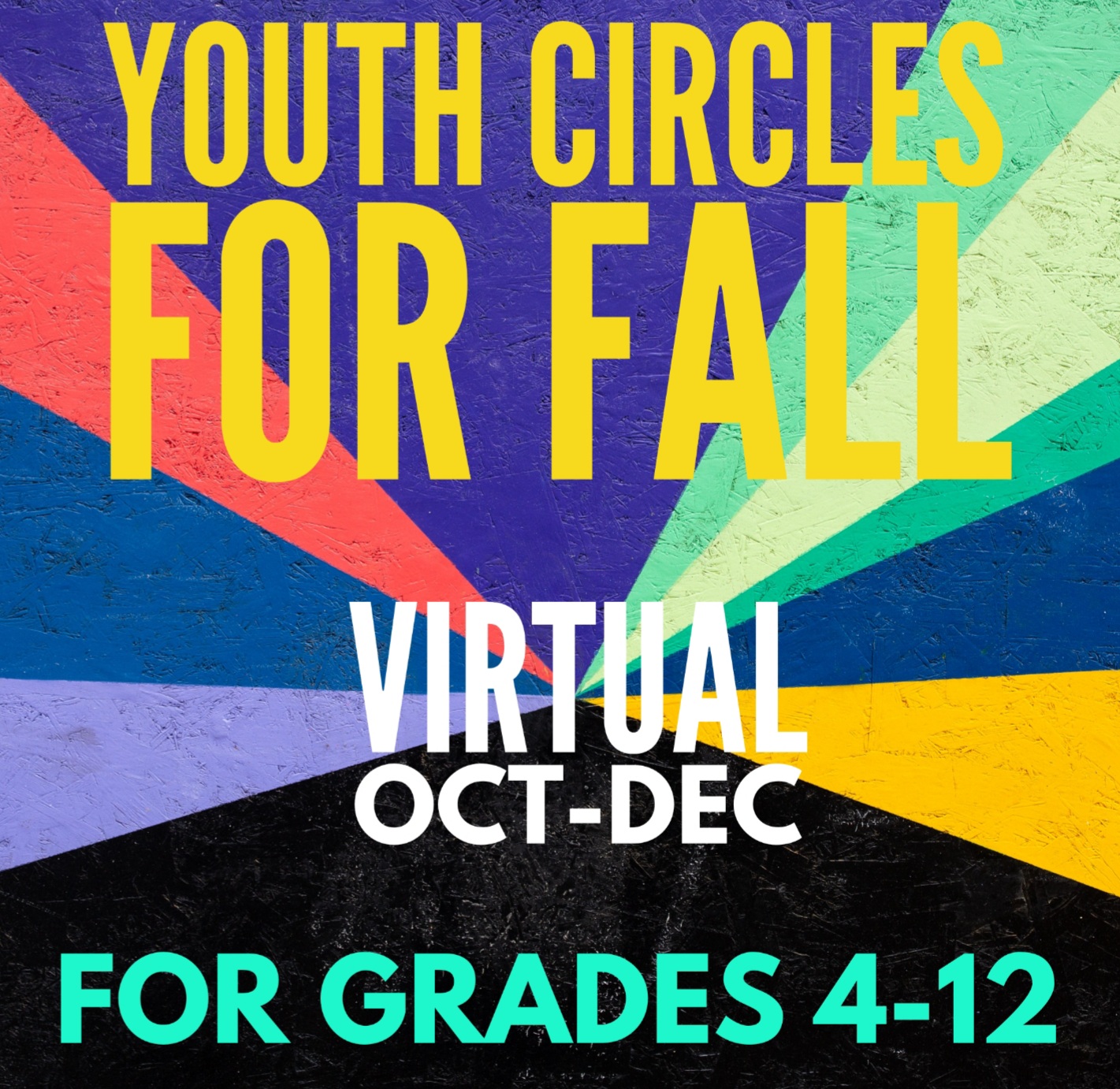 Come As You Can and register for individual sessions based on your schedule! Our six Fall Virtual Youth Circles will be held on Sundays, from 1:30-3 pm ET on Oct 11, Oct 25, Nov 8, Nov 22, Dec 6, and Dec 20. December classes will be available for registration in late October.
Navigating New Worlds with Emergent Strategy
As racial justice uprisings and a global pandemic collide with the start of a virtual school year, it's easy to feel like the world is ending. And maybe it is, and maybe new worlds are emerging from all these shifts. Join us to explore these new worlds through the ideas of activists we admire, like emergent strategy, (thanks, adrienne maree brown), pod-building (thanks, Mia Mingus), and somatics and consent (thanks, many teachers and our own bodies!).
Open to YOUNG WOMEN and TGNC YOUTH in Grades 10-12.
Facilitated by Liv Linn, Jaye Elizabeth Elijah, and Meg Stentz.
We are committed to supporting families currently experiencing financial hardship. Please reach out for financial assistance if your writer is interested in signing up!
Details and Zoom link will be provided by the facilitator prior to the first session.
Image by Delila Ziebart via Unsplash.
Location & Special Instructions
Women Writing for (a) Change
via Zoom
Scholarships
Scholarships in varying amounts are available for our programs depending on need and availability of funds. If you would like to apply for a scholarship for one of our classes, click here to download our PDF application. Call 513-272-1171 if you have further questions.
Please include your contact information and the class you are interested in taking. Thank you!