Between Starshine & Clay - Dec 2 - VIRTUAL - $15 Tuition
Facilitator:

Shana Brodnax
Date:

12-2-2023

Time:

3:00pm ET to 4:30pm ET

Tuition:

$15.00

Open to:

Women & Nonbinary Writers of Color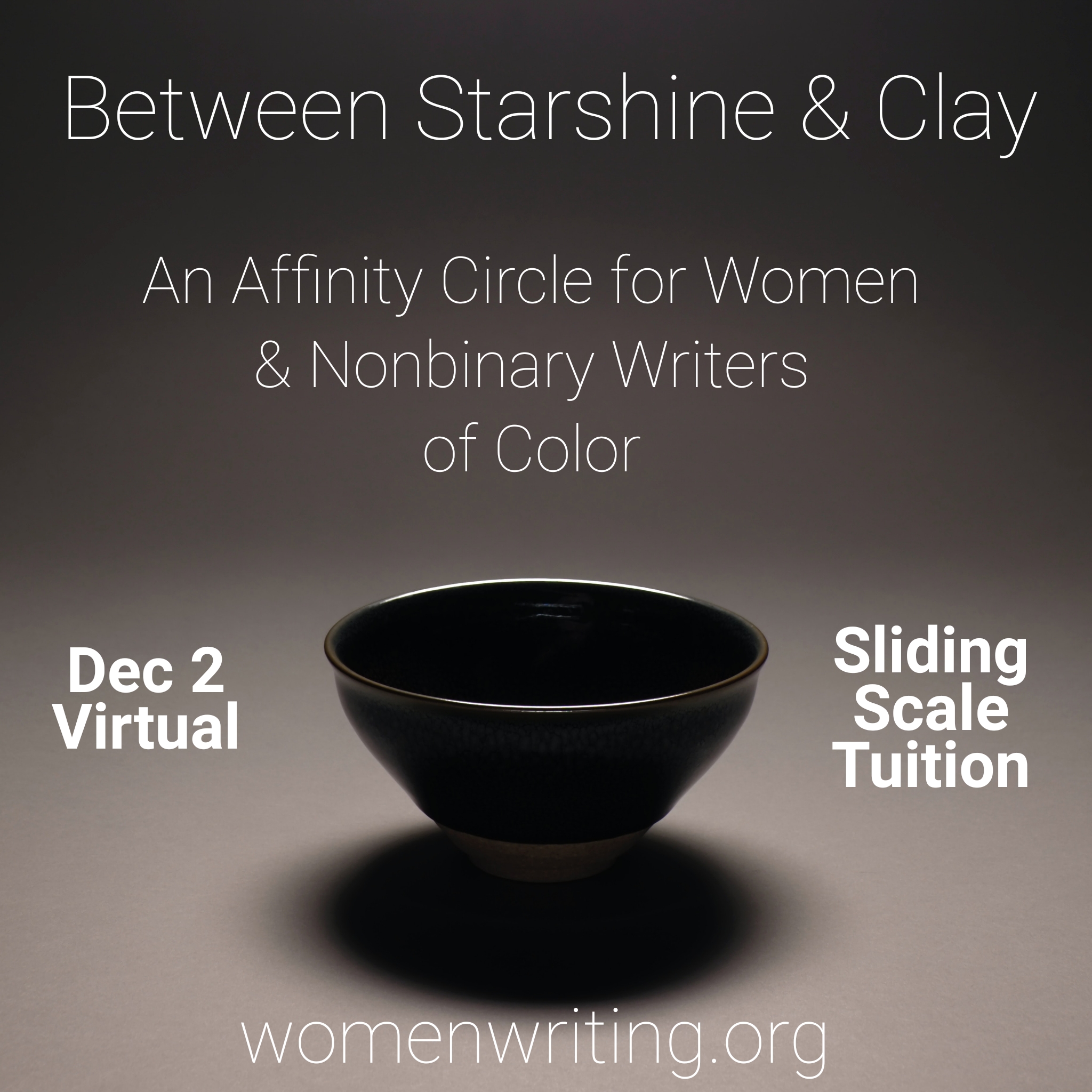 what did i see to be except myself?
i made it up
here on this bridge between
starshine and clay
Excerpt from "won't you celebrate with me" from Book of Light. Copyright © 1993 by Lucille Clifton (1936-2010).
**Please note that this class will be held via Zoom online conferencing. Your facilitator will provide specific details regarding this online community prior to the start of class.**
Please note that by registering here you are enrolling in the class at $15. If you would like to enroll at a different tuition level, click here. No refunds.
Women and nonbinary people of color have always needed our own spaces to reflect, to share, to heal, and to lift each other up. Let's turn inward through our writing, and let's turn to each other to connect, and together let's hold space for and process all we're carrying and all we're longing for. This affinity circle is by and for women and nonbinary people of color, with only writers of color on the page and in the room.
Shana Brodnax (she/her) started participating in writing circles in 2018, and found them such a powerful experience that she went through the Conscious Feminine Leadership Academy in 2019 to become a facilitator herself. She has been a writer since she was a little girl, but before WWf(a)C writing circles would never have said so. Now she can stand on the sacred ground that "a writer is a woman who writes," and is honored to hold space for other women to discover this too. She often says "circles are magic!" She also incorporates them into her leadership development work as a coach and consultant, doing writing circles with her clients across the country, and holds regular virtual circles specifically for Black women and women of color. She has a B.A. in African-American Studies and Political Science from Indiana University Bloomington, a M.S. in Nonprofit Management from the New School in New York, and now lives in Jacksonville, Florida with her husband Bear.
(Image by Shigeru Sakuma via Unsplash)
Location & Special Instructions
Women Writing for (a) Change
via Zoom online conferencing