Maureen Morehead at WWf(a)C!
Women Writing for (a) Change Annual Author Series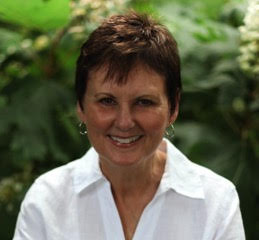 Join us as we welcome Maureen Morehead (Kentucky Poet Laureate 2011-2012) for two very special events!
Friday evening, October 18th, is a free talk/reading:
Why Poetry Matters

Saturday, October 19th, Maureen will facilitate a writing workshop: SPARKS! A Workshop for Generating New Poems

Friday, October 18th - 7:30-9:30 pm - Free Talk/Reading - Why Poetry Matters
Poetry has nearly disappeared from high school English curriculums, narrowing the potential for interest in the art and deepening its reputation as obtuse and unnecessary. And yet, there are always students compelled to write verse on their own, to take creative writing classes if offered, work on school literary magazines, and to participate in programs such as Poetry Out Loud.
Maureen Morehead will discuss why poetry matters in today's world, not only for K-12 but for all members of society. She will read from her recent books The Melancholy Teacher, Late August Blues: The Daylily Poems, and The Red Gate, all from Larkspur Press, Monterey, KY.
To register for the October 18th Free Reading, Discussion, Book Signing and Reception CLICK HERE. Open to all.
Please Note: You will be redirected to EventBrite in order to make reservations for the Friday night event. There will be no fee for this registration and you may request more than one ticket.
With gratitude and appreciation to the anonymous donor
who made this event possible.
Saturday, October 19th - 1-4 pm - $50 Workshop - SPARKS! A Workshop for Generating New Poems - A few years ago, Maureen Morehead, a faculty member in Spalding University's low-residency MFA program for Creative Writing, discovered the benefits of having MFA students spend workshop time generating new work. A believer in Kenneth Koch's technique of using great writers' poems as models for prompts, Morehead creates flexible prompts that emphasize often overlooked connections between reading poems and writing them. By the end of this three-hour workshop, participants will have written at least three drafts of new poems, revised one, and shared with everyone as many as time permits.


To register for the workshop,
CLICK HERE.
Open to all, 16+.
Maureen Morehead is a teacher and poet who lives in Louisville, Kentucky. She retired after 30 years from the Jefferson County Public Schools, then worked another 14 as adjunct professor in Spalding University's low-residency MFA in Creative Writing Program. Many of her poems have been published in literary magazines, such as the Iowa Review, Greensboro Review, Poet and Critic, The American Poetry Review, and Poetry Magazine. She has published six books, four by Larkspur Press of Monterey, Ky. The Red Gate is her most recent. Maureen has received an Al Smith fellowship and two individual awards for poetry and a grant from the Kentucky Foundation for Women. She earned a PhD in Rhetoric and Composition from the University of Louisville. For two years, 2011 to 2012, she travelled the state of Kentucky giving readings, talks, lessons, workshops, and lectures serving as Kentucky's Poet Laureate.