Upcoming Events
Journeys | An Invitation to Gather
We invite you to join us for a virtual community gathering, hosted by Lisa Rocklin. Write a piece to share* and/or simply be present to listen. Let's be in this together.
This open mic-style reading will be held via Zoom line conferencing.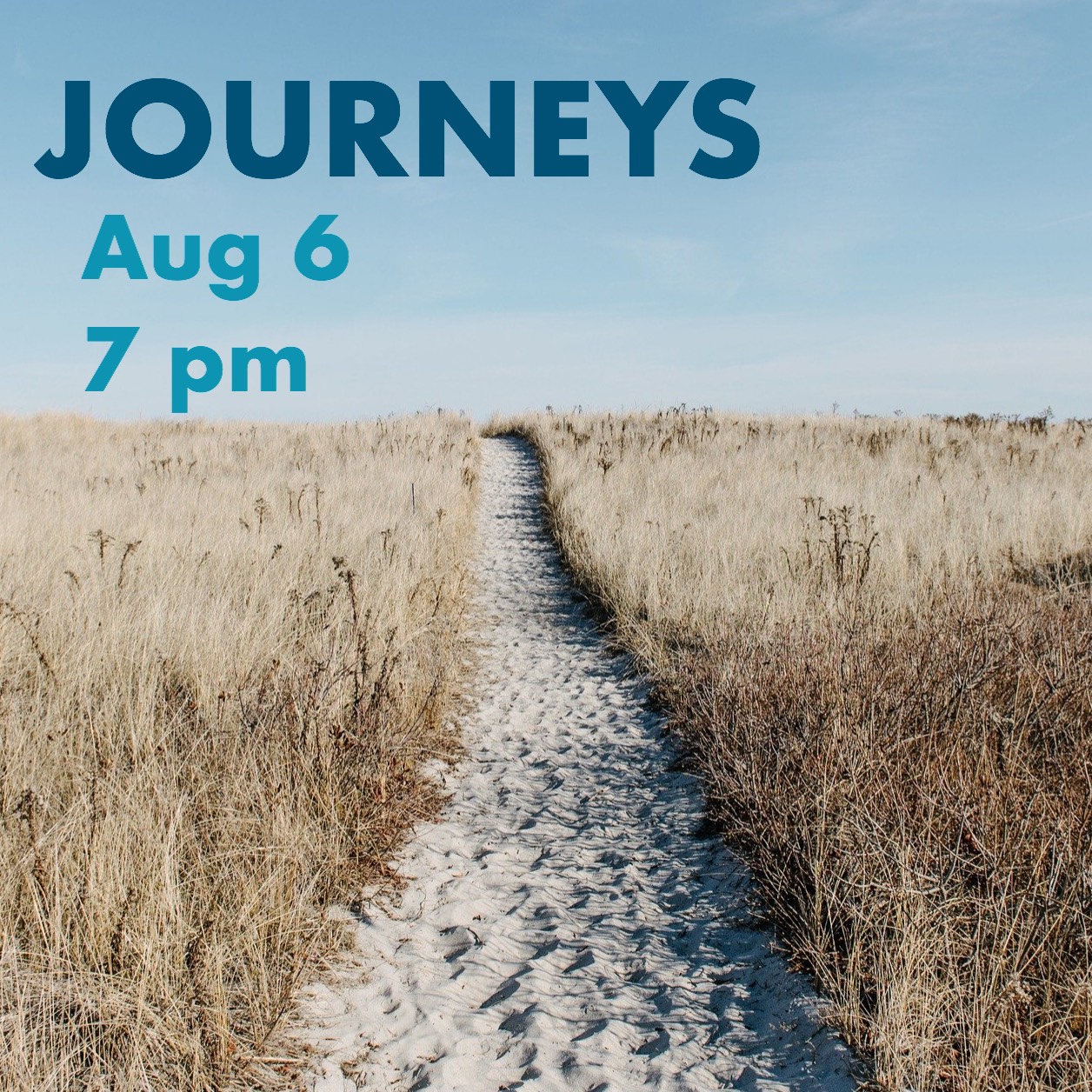 As we move through this season of limited travel, many of us find ourselves making journeys inward. Whether urgently progressing toward new understandings or wandering a solitary path of personal discovery, we invite you to write and share what you're finding. What does it feel like? Are you anxious, excited, curious, or afraid? What journey has not yet begun?
Perhaps a significant event has inspired you to embark on an exploration. Does your journey have a destination, or is your path unknown? What are the roadblocks or guideposts? Do you have companions, or are you on a solo journey? You may consider your journey life-long. What have you gained and what have you left behind? Where has it taken you and what have you learned along the way?
Join us as we explore the idea of JOURNEYS!
FREE Registration is required for all participants--whether listening or reading--to receive a Zoom link.
*Scheduled reading slots are now filled. If you'd like to read, there will also be a limited number of open mic spots for which you can sign up in the Zoom event chat box, 15 minutes prior to each set.  In order to give as many voices as possible the chance to be heard, please limit readings to one piece only, and no more than five minutes in length. Writing should be your own. We can't wait to hear about your journey.
(Image by Alice Donovan Rouse via Unsplash)