Upcoming Events
Spaces: Where We Are | An Invitation to Gather
We invite you to join us for a virtual community gathering, hosted by Lisa Rocklin. Write a piece to share* and/or simply be present to listen. Let's be in this together.
This open mic-style reading will be held via Zoom line conferencing.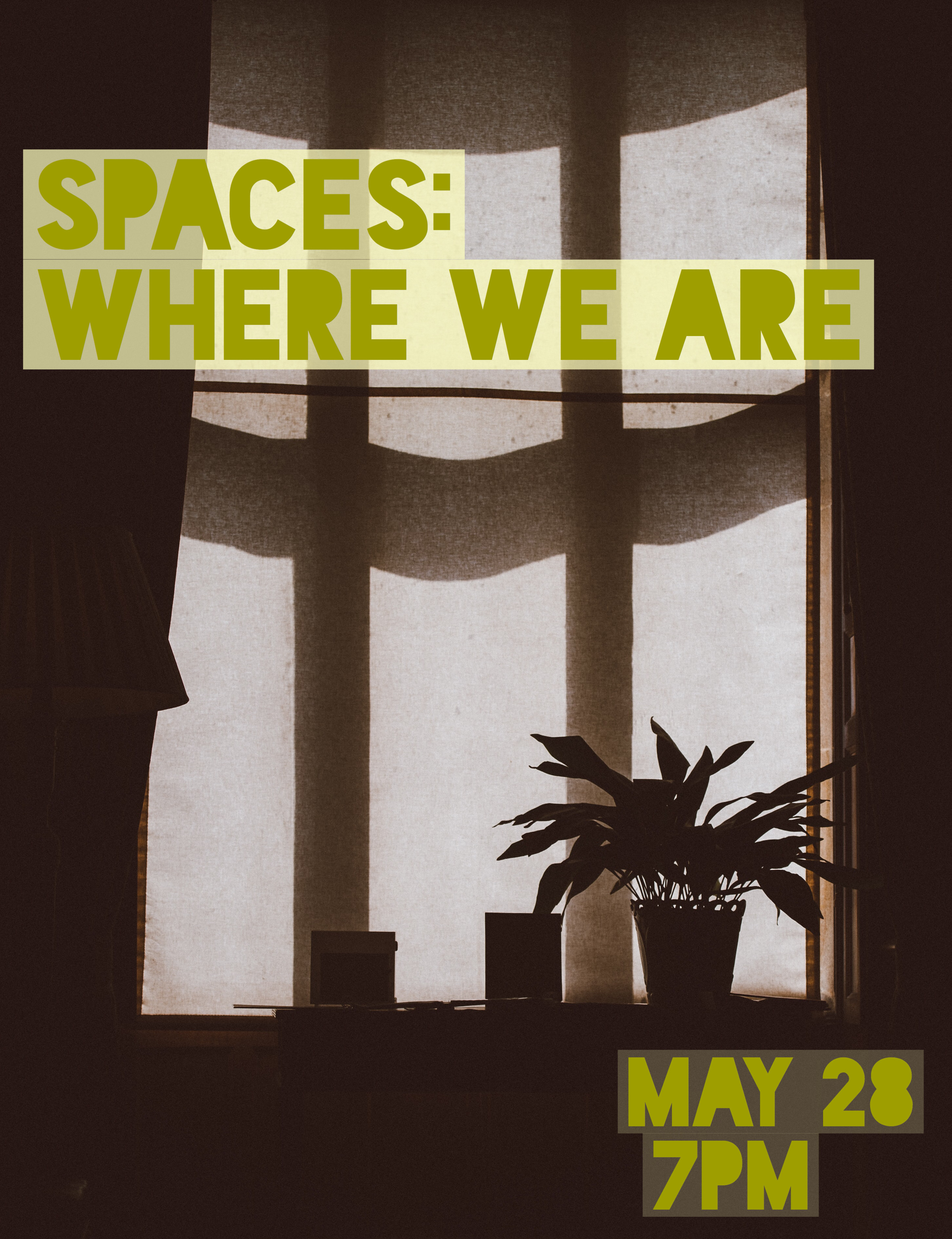 Right now, something that can't be ignored is the space we're in; where we are. Whether it's a home space, headspace or workspace, existing within its confines is something we all have in common. At this open mic-style gathering, you're invited to share writing that speaks to your idea of Spaces: Where We Are.
Write about the space you're in, or the space you long for. Where you tend to yourself or serve others. Is it a refuge, or just another surface to wipe? Is your space a desk, a room, a home? A thought or feeling? Have you cultivated a generous head- or heart-space? Do you feel walls closing in? Has your physical location helped or hindered your writing practice?
FREE Registration is required for all participants--whether listening or reading--to receive a Zoom link.
*Scheduled reading slots are now filled. If you'd like to read, there will also be a limited number of open mic spots for which you can sign up in the Zoom Event chat box, 15 minutes prior to each set.
In order to give as many voices as possible the chance to be heard, please limit readings to one piece only, and no more than five minutes in length. Writing should be your own. We can't wait to hear about your space.
(Image by Annie Spratt via Unsplash)