Emerging Voices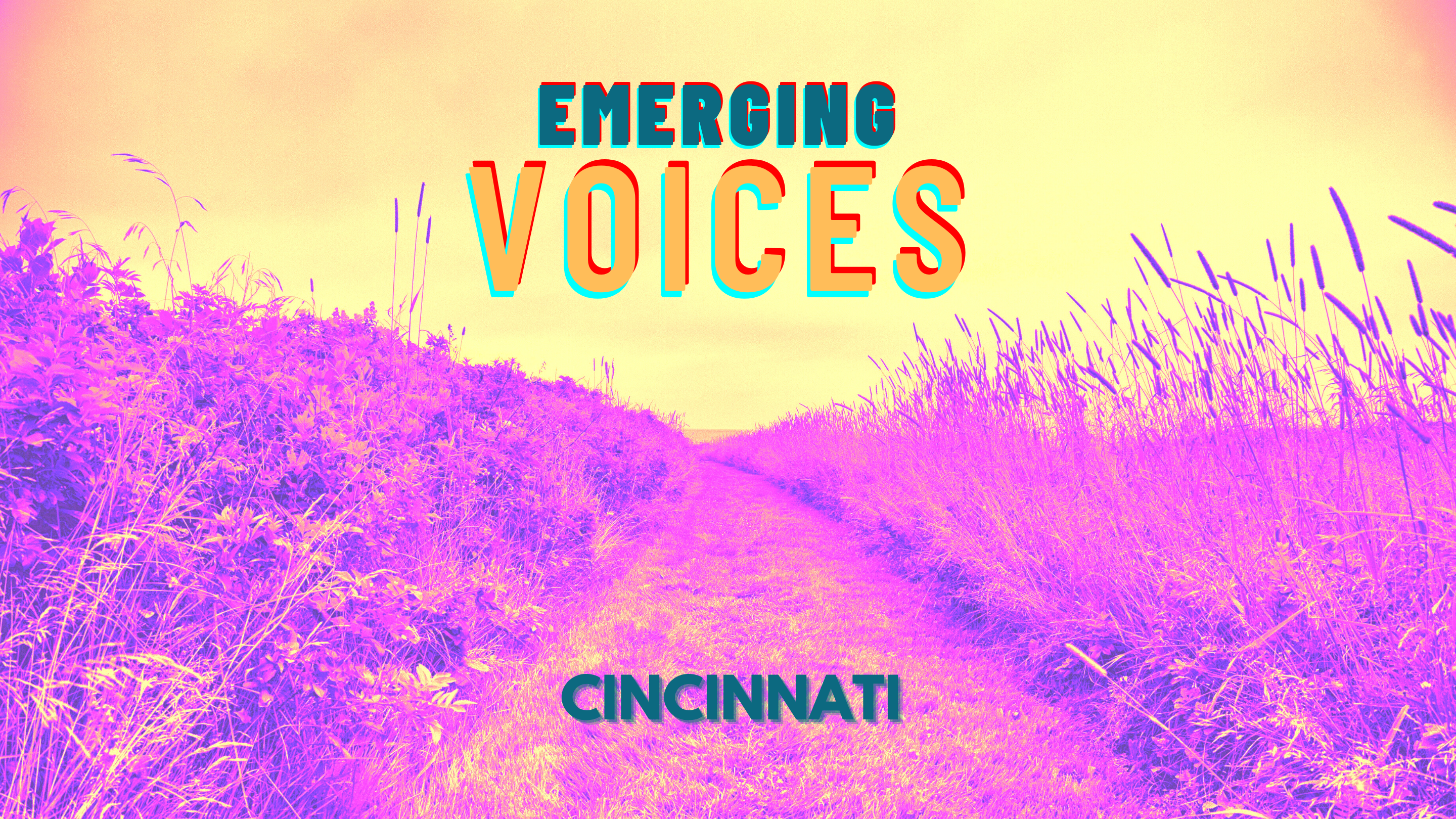 What is Emerging Voices?
Emerging Voices is a 60-day traveling group art exhibit encouraging conversations and connections about diverse experiences in our community. Open to anyone who uses pronouns of "She/her/hers" and "They/their/theirs."
First conceived in 2018, planned in 2019 and launched (and swiftly paused) at the crux of a global pandemic in 2020, Rising Voices is being renamed and relaunched. All of us have been impacted by the year the world will never forget and we'd like to hold space for creative entries that may resonate with these two questions:
What new world did you enter after 2020?
What new attention/s, priorities and/or alignments are showing up for you?
WWf(a)C is honored to be hosting the September exhibit, at our building September 3rd through 27th, with an Artist Reception on Friday, September 10th (6-8pm). We are reaching out to our community of talented artists and writers to encourage you to submit your work for this exhibit! See below for details about submitting your work to the September and/or October exhibits.
October's exhibit will be hosted at Pendleton Art Center in Middletown, OH, with a First Friday opening artist reception and month-long exhibit.
---
How Do I Submit My Artwork
An eligible artist is anyone who uses pronouns of "She/her/hers" and "They/their/theirs." Submission deadlines will be both firm and flexible for participants to join for 30 or 60 days of the exhibit. A participant cannot join mid-month; however, an artist can submit after the opening in September and exhibit the following month in October.
To be considered for this exhibit, a creator's statement must accompany each piece, describing how the submission represents their personal journey. This information can be entered directly into the "Creator's Statement" window or as an attachment, by selecting "Upload Document." These statements will be displayed with the artwork.
In the spirit of community storytelling, the exhibit is non-juried, with amateur and professional artists invited to submit. Artists can submit up to three (3) pieces each. Artists can include a sale price or a "NFS" if item is not for sale.
September 2021 at Women Writing for (a) Change - Cincinnati
Open to the public: September 3 - 27
Official Artist Reception: Friday, September 10
Art-Inspired Writing Circle: Saturday, September 11 (details & registration coming soon)
Call for Art: June 1 - August 20
Drop-off Dates: August 16-20 -- by appointment
Monday through Thursday: 10am-5pm; Friday: Noon -5pm
To submit via the on-line form, please click here and scroll to the bottom of the page. If you prefer to use a written form, you can download, print and complete the forms for: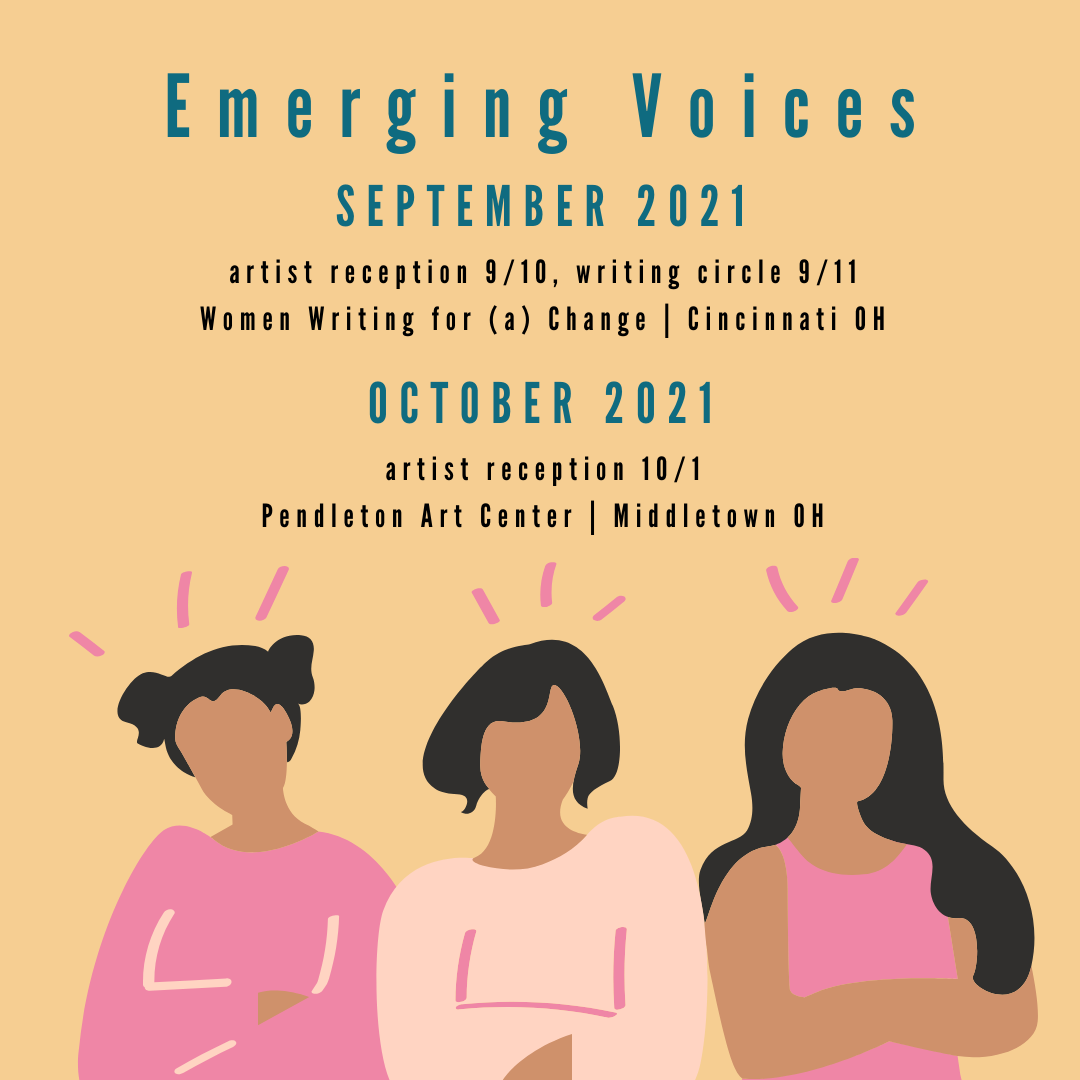 ---
Glenda Miles and Rusty Harden