Upcoming Events
V-DAY 2017
Hometown Monologues: Words Matter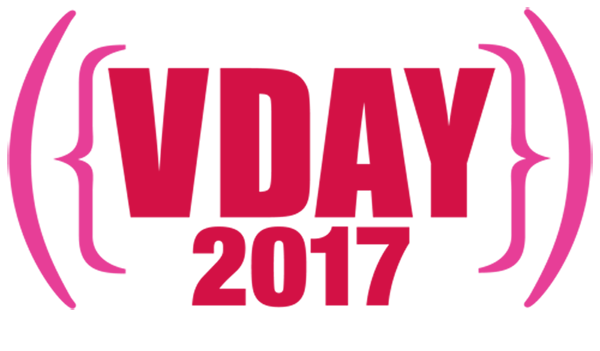 V-Day 2017 Hometown Monologues: Words Matter
Friday, February 10th AND Saturday February 11th, 2017, 7:00 pm
Stand up against gender-based violence.
Show your support for members of the WWf(a)C and Greater Cincinnati community as they share words in verse, in prose and in song. These hometown stories of many facets of sexuality will bring both laughter and tears.
The outpouring of submissions for our V-DAY event this year has made it possible to present two evenings with two different series of readers. We hope that you'll join us for one or both of these remarkable performances of real-life stories from our own neighbors and friends.
By supporting this V-DAY/One Billion Rising event you bring awareness, energy, and financial support to the fight against gender-based violence around the world and in our own hometown.
Proceeds from this event will benefit the V-DAY organization as well as programs, including writing circles, to help victims of domestic abuse in the Greater Cincinnati area.
Have an extra writing journal? Please consider bringing a journal to donate for our outreach writing circles that support women and girls of all ages and circumstances in the development of strong voices and positive self esteem.
Admission: $20 for one night, $30 for both performances.
For details and to register, CLICK HERE.
For more information about the V-DAY Organization and One Billion Rising please visit vday.org and onebillionrising.org.
---
Women Writing for (a) Change Book Group
Our WWf(a)C Book Group continues our Winter Series with Lab Girl by Hope Jahren, facilitated by Janie Baer. We'll meet on Sunday, February 5th, 3-5PM.
Although the Book Group is a free offering at WWf(a)C, we would like you to
REGISTER
on our website to indicate your intention to attend.
The Book Group will follow the processes used at WWf(a)C, to offer an intentional circle using both writing and conversation to broaden and deepen our understanding of each book. We will explore the obvious and not-so-obvious places where we discover, or in some cases the characters themselves discover, the conscious-feminine.
Coming in March -- The Girls of Atomic City by Denise Kiernan 3/5, 3-5pm
---
Meaningful Mondays: Women Poets in the Courtyard
Meaningful Mondays: Women Poets in the Courtyard - February 6
7 pm at Arnold's
downtown, Cincinnati. Four women poets from the Women Writing for (a) Change community, Diane Debevec, Christine Wilson, Carol Walkner and Tina Neyer read their original works beneath the city lights of this famed courtyard. The event is free, but registration is suggested. Full menu available from Arnold's.
Details and Register Here!
Upcoming Dates: March 13, April 10 and May 8
Location:
Arnold's Bar & Grill
210 E. Eighth St., Downtown
Cincinnati, OH 45202
513-421-6234