Upcoming Events
Evening of Female Comics & MORE!
Stand-up comedy and pint-sized playreadings. A fun, funny fundraiser!
All ticket sales go to WWf(a)C. Tickets $18 Advance, $20 at the door.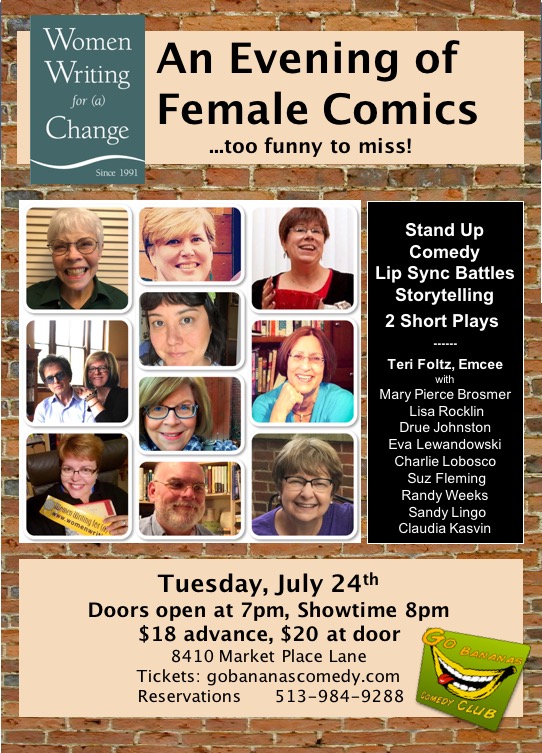 Teri Foltz, Director and Playwright - Sandy Lingo, Emcee
With play readings performed by Suz Fleming, Suzanne Boys and Hope Miller; stand-up comedy by Claudia Kasvin, Eva Lewandowski, Brittany Freudiger, and Susan Branscome; and singer Annie Davis.
---
SAVE THE DATE - 9/16 at 8:00pm
STAGED READING of "NOT YET"
-- a play by DIANE GERMAINE --
Performance proceeds for the benefit of WWf(a)C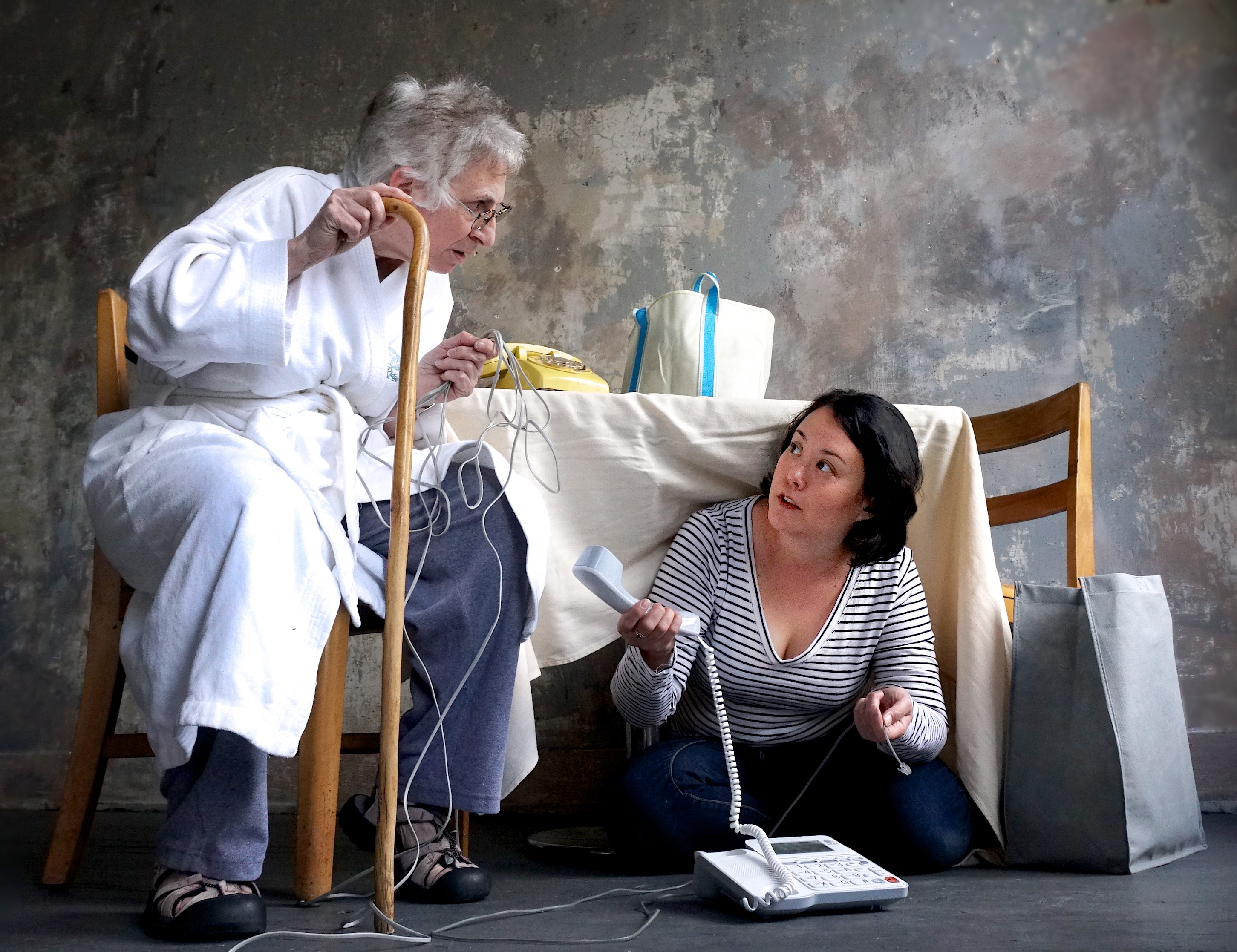 Photo by Tina Gutierrez
"NOT YET" is a two-act, two-character play occurring over a 4-year period in the life of Sima (age 89-92) and her visiting middle-aged daughter, Tracy. The play is from both their points of views and is funny, acerbic, and poignant and is telling commentary about the loss of independence and the struggle to remain vital and visible in the process of aging.
As Sima, played by Diane Germaine, states, When Meals On Wheels or my ladies are here and every one of them tries to take over, I still say, 'NOT YET!'
Tracy, played by Suz Fleming-Smith remarks, My mother, Sima, quit accommodating every new invention and discovery around the advent of microwaves and push button phones. As she always states, "Who says what's new is better?'

TICKETS: $20.00 -- Sold online, starting in August
Performance at Women Writing for (a) Change
6906 Plainfield Rd -- Cincinnati, OH 45236
---
A Tast of Wine & Art
Save the Date - October 21st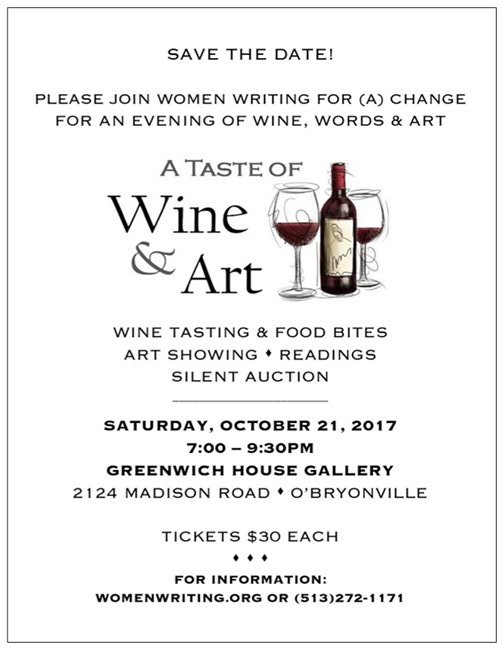 ---
Women Writing for (a) Change Book Group
WWf(a)C would like to thank everyone who has participated in our Book Groups! We are taking a brief hiatus to refresh the offerings and will be back soon!